Diabetic Nephropathy Prognosis
We have different prognosis with Diabetic Nephropathy in different stages. Well, what is the prognosis for you?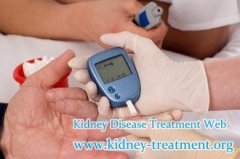 At present, it is believed that the main factors affecting the prognosis of patients with diabetic nephropathy are proteinuria. The amount and duration of proteinuria significantly affect the prognosis of patients. ...
Read More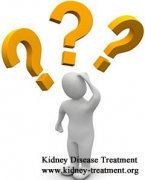 How long to survive with 6.8 creatinine in Diabetic Kidney Disease? After getting asked about question, we offer explanation as below....
Read More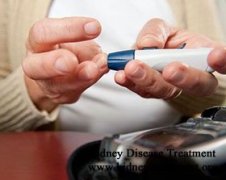 I am a patient of GFR 18 with Type 2 Diabetes. Could you please tell what my life expectancy is?...
Read More

Prognosis refers to the possible condition or the results of disease. Prognosis of diabetic nephropathy is to predict the possible complications and how long the patients with diabetic nephropathy can live. Diabetic nephropathy is divided i...
Read More

Diabetic nephropathy is a severe complication of diabetes mellitus. When people with diabetes have kidney disease, it is necessary for them to have a treatment in a normal hospital as soon as possible, as diabetic nephropathy is more likely...
Read More