Stage 5 Kidney Failure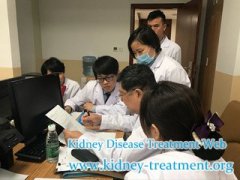 Kidney Failure is a condition that the kidney lose the normal functions, which can not eliminate all the toxins and excess wastes out completely. Patients also have a series of complications that dialysis will be recommended to purify blood,...
Read More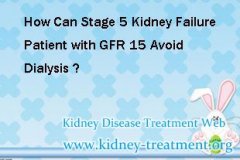 How can stage 5 kidney failure (ESRD) patient with GFR 15 avoid dialysis ? In fact, most of the kidney failure patient with GFR 15 have to take dialysis to prolong their life and relieve the symptoms...
Read More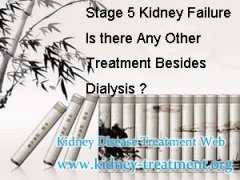 Stage 5 kidney failure is there any other treatment besides dialysis ? In general, doctors will recommend dialysis for stage 5 kidney failure patient, which can help patient live better in a period...
Read More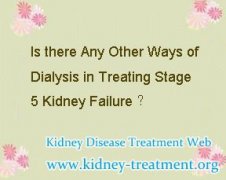 My mother who is 72 has been on dialysis for about 10 months now, she has been diagnosed with stage 5 kidney failure April last year and the doctor said she needs dialysis. I want to know is there any other ways of treating it...
Read More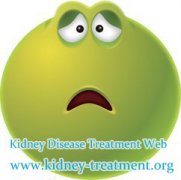 My father is refusing dialysis, he is in stage 5 kidney failure (uremia). Without treatment does he have very long ? What should we do to prolong his life span ? Actually Uremia is a life-threatening disease, if left untreated, the patient m...
Read More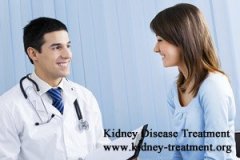 Cough with Expectoration in Kidney Failure is one of kidney failure complications.How does cough with expectoration involve with Kidney Failure?What should we do for Kidney Failure patients?Follow our descriptions and find the answers....
Read More