What are the Side Effects of Prednisone for IgA Patients with FSGS
2013-12-06 11:43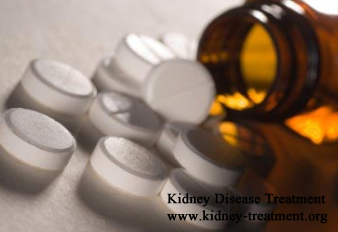 Prednisone is a common medicine for IgA patients with FSGS, as it can treat immune system disorders and decrease the immune system's response to IgA nephropathy to reduce symptoms such as swelling and allergic reactions. However, the intake of western medicine can cause some side-effects on patients, and what are the side effects of prednisone for IgA patients with FSGS?
There are some common side effects of using prednisone, such as nausea, vomiting, loss of appetite, heartburn, trouble sleeping, increased sweating, or acne. These effects may occur after taking prednisone and disappear over time. If patients have these symptoms which persist for a long time, they need to tell their doctors and have a timely solution.
Besides, there may be some other serious side-effects, such as muscle pain or cramps, irregular heartbeat, weakness, swelling, unusual weight gain, signs of infection, vison problems, severe stomach or abdominal pain, thinning skin, bone pain, menstrual period changes, mental changes, puffy face, seizures, easy bruising or bleeding and vomit that looks like coffee grounds. These symptoms are unlikely to occur, but if patients have one or some of these symptoms, they need to tell their doctor right away.
New treatment for IgA patients with FSGS.
As taking prednisone has so many side-effects, some IgA patients with FSGS still use prednisone to treat their disease, because the positive effects are greater than side effects. However, taking prednisone cannot remedy the IgA nephropathy with FSGS fundamentally, they need to try some other treatments to improve their illness.
We recommend immunotherapy to treat IgA nephropathy with FSGS. IgA nephropathy is an autoimmune disorder kidney disease which is about the deposits of immunoglobulin A in glomerular mesangial area. And FSGS is also a difficult to treat kidney disease which may finally develop into kidney failure in few years. However, with the treatment of immunotherapy, IgA patients with FSGS can have great improvements on their illness.
Immunotherapy treats kidney disease by detecting, interdicting and enhancing the immune response in IgA patients. Through these treatment process, the abnormal immune activity can be suppressed and the immune dysfunction can be corrected. In addition, immunotherapy can revive the self-healing ability of the body and improve the ability of self-regeneration of impaired kidney tissues. Then, it can really bring the improvement of kidney function.
If you are IgA patients with FSGS, and you want to get rid of the side-effects of prednisone, you can try immunotherapy which can help your illness condition. Want more information about immunotherapy? You can send e-mail to kidney-treatment@hotmail.com.
Any questions? Fill the form below. You will surely get the free medical advice from experts within 24 hours.