Treatment for Purpura Nephritis in Different Stage
2013-09-17 15:18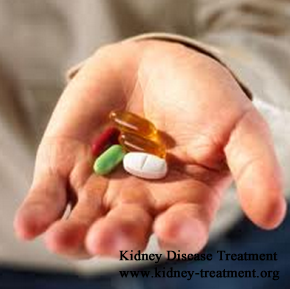 Purpura Nephritis is caused by anaphylactoid purpura. The major symptoms that will appear in patents are rash, arthritis, digestive symptoms and nephritis. Purpura nephritis patients can have various clinical symptoms. Well, how to treat Purpura Nephritis?
The treatment of Purpura Nephritis should be classified based on patients' conditions, and Purpura Nephritis has been divided into six stages by ISKDC.
The treatment for patients in stage I
In this stage, patients often only have blood urine, and the blood urine can only be seen under microscope. The treatment mainly aims at treating purpura.
The treatment for patients in stage IIa
In this stage, ACEI and ARB are used to reduce protein urine. tripterygium wilfordii polyglycosidium is used. The amount of this medicine is 1mg/(kg-d), and at most 60mg per day. But patients should be careful to the side effects that this hormone drug may cause, such as the reaction of gastrointestinal tracts, damage to liver functions, myelosuppression and damages to gonad.
The treatment for patients in stage IIb, IIIa
Besides the use of tripterygium wilfordii polyglycosidium, therapy by hormone unites immunosuppressor also can be used. For example, hormone can unite cyclophosphamide or Tacrolimus therapy.
The treatment for patients in stage IIIb, IV
Patients in this stage often have severe clinal symptoms. Therapy of hormone uniting immunosuppressor is often used, among which glucocorticoid uniting CTX has the best curative effect. If patients have severe clinical symptom, pathology presents as diffuse lesion or crescents form in patients' kidney. Therapy can adopt methylprednisolone impacting.
The treatment for patients in stage IV, V
The symptoms of this stage are very severe, and patients' condition progresses rapidly. The therapy often adopts three to quadruple therapy. Patients in this stage are at great risk of turning into kidney failure, so plasma exchange is needed to be used.
There are many other common treatments, such as having rest, keeping the balance of fluid and minerals, preventing infection, and so on. Here we are talking about the major treatments in each period. So there must be many omitted points.
Any kidney problems? Please consult our online doctor. The satisfaction of patient is as high as 93%.
What you also want to know:
How can I get this treatment ?
How can I get this treatment in my country?
How much is this treatment ?
What is the duration if I receive this treatment in your hospital ?
How can I go to your hospital ?
Have a question regarding kidney disease? Get an answer from Medical Professional now!