How To Keep Your Good Health Through Life Tips
2018-07-28 10:45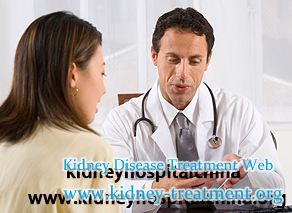 People often ignore the life tips and then easy lead to the kidney problems,after suffering from the kidney disease they realize the importance of health, As a doctor i want to help them avoid the kidney damage or other disease through the following key points. Especially in summer more people often get infection for some bad habits.
Are you easy to get inflamed in summer? Do you have bad breath, ulcer, nausea and other symptoms now and then? Here are some tips to help you have a cool summer.
Many people like to eat barbecue and other foods with very strong flavor in summer. And because of hot weather, it is easy to get inflamed, mainly manifested as dyspepsia, bad breath, oral ulcer and so on. Many of the solutions circulating on the Internet have focused on foods that can clear away heat, but if you do try, you'll be disappointed.
What I recommend to you today are all effective methods that have been practiced by many people.
1.Drink plenty of water
People with vigorous stomach fire are more likely to sweat and less likely to drink water. Supplementing water can promote metabolism, and also help clear away heat.
2.Get enough sleep
People with vigorous stomach fire often have insufficient sleep or poor sleeping quality, so please assure sufficient sleep, and it is better to soak foot with lukewarm water every night for about half hour every night.
3. Improve diet
Eat more lotus seeds, Gordon euryale, Dioscorea opposita Thunb and other appetizers as well as various fruits and vegetables. Eat less or no fried food and barbecue. Avoid spicy food. Do not drink alcohol.
4. Keep on exercise
Exercise perspiration not only takes away a lot of calories, but also promotes metabolism as well as the best way to get rid of internal heat. It is recommended to jog for half hour per night.
After you have done these tips according to the key points above you can keep in good health and avoid the kidney or other organ problems,but if you have something wrong with your kidney please consult us in time as the following message:
E-mail: kidney-treatment@hotmail.com
Kidney Treatment Group:
Any questions? Fill the form below. You will surely get the free medical advice from experts within 24 hours.