No Timely Treatment Minor Disease May Change To Severe Condition
2018-08-01 10:21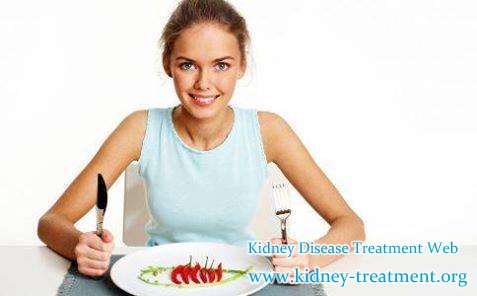 To most kidney patients at the early stage they often have no any discomforts and ignore the kidney disease,and they don't know that minor illnesses are not treated and serious illnesses are unable to be treated, which is a true picture of every patient from Nephritis to uremia.
Many uremic patients are not uremic at first. But from nephritis to uremia.
Up till now, there are still many people think that: If you don't care about minor illnesses, it will be well automatically. Or take " drink more hot water and sleep well" as the law. This may be a good way to deal with a cold. After all, a cold will get well within seven days when take medicine or a week without it. At most it will linger into a bad cold.
What's more confusing is to apply the one set of cold treatment to kidney disease. The result was that nephritis slowly develops into uremia. It was not until there was a serious reaction in the body that the body quickly weakened that it arouse the concern. But at this time there is no better way, except dialysis there is kidney transplant.
Minor illnesses are not treated and serious illnesses are unable to be treated, which is a true picture of every patient from nephritis to uremia.
And the cost of treatment at this time is not what most ordinary families can afford. The effect of treatment that cost a great deal will vary from person to person.
When early symptoms of kidney disease occur, such as urine symptoms. For example, if the color changes. The normal urine color should be light yellow, if the color is dark or light, if the color becomes red or soy sauce color, it is time to pay attention.
Or if the urine volume changes, it is not normal to have more or less urine than usual.
Or there is a bubble in the urine, which is small, rich and durable.
Edema occurred in the face, eyelid and ankle of lower limbs. Blood pressure rise, etc. These symptoms may be warnings of kidney disease.
At present more and more kidney patients realize that situation and want to accept the natural treatment as soon as possible for this kind of treatment is no any side effect to patients and can improve the kidney function effectively from root,more and more foreign patients come to Beijing Tongshantang Hospital of Traditional Chinese Medicine to accept the natural treatment.
If you want to know more information about that please contact us through the following :
E-mail: kidney-treatment@hotmail.com
Kidney Treatment Group:
Any questions? Fill the form below. You will surely get the free medical advice from experts within 24 hours.