Can Creatinine Over 600 Be Avoided Dialysis In CKD 4
2019-03-14 14:43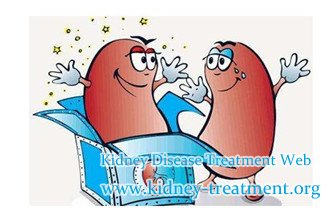 Serum Creatinine 701, glomerular filtration rate 13ml/min, the doctor asked him to dialysis quickly, he did not want to dialysis. Can i be cured?
The patient was a 42-year-old male with hypertension for 2 years and no diabetes mellitus. Renal failure was found 2 months ago. At that time, serum creatinine was more than 600. Local doctors considered chronic glomerulonephritis-induced renal failure. In the treatment of hypotension and anemia correction, blood pressure, blood sugar, electrocardiogram and so on are not much problems.
Serum creatinine 711 micromol/L is uremia (above 707), glomerular filtration rate has been reduced to less than 15, glomerular filtration rate is the golden standard for evaluating renal function, the diagnosis of uremia is clear.
The key is:
Does uremia need immediate dialysis?
Not necessarily, this involves the question of "early dialysis" or "late dialysis". People used to think that dialysis earlier is better. Once the kidney disease progresses to uremia, dialysis should be started immediately. Otherwise, there will be many complications.
But medical concepts are also changing. The view of early dialysis has not been supported by evidence and has always been controversial. In recent years, most scholars have disagreed with it.
The IDEAL study in Australia and New Zealand is the only randomized controlled trial to compare early dialysis with late dialysis. The results showed that there was no significant difference in mortality, infection, cardiovascular disease and dialysis complications between the two groups.
In 2015, the organization for improving the prognosis of global kidney disease issued guidelines, pointing out that the level of serum creatinine can not be used as a basis for initiating dialysis, and should be combined with comprehensive evaluation of symptoms, signs and nutritional status of patients. For example, uremia-related malnutrition, persistent fluid overdose, fatigue, cognitive impairment, uncontrollable heart failure, hyperkalemia, acidosis and so on.
According to the new standard, we found that the filtration rate of most patients during dialysis was between 5 and 10, rather than the previous 15. But if the filtration rate is less than 5, it is too dangerous. At this time, dialysis must be carried out regardless of the obvious complications.
Some "uremic novices" use food scales to match their food according to the high-quality and low-protein diet every day, and quit smoking and drinking, exercise, take medicine on time and follow-up. After a few years, complications are still very few, and the glomerular filtration rate is not high enough to be dialyzed, especially in young patients with better physical conditions.
E-mail: kidney-treatment@hotmail.com
Any questions? Fill the form below. You will surely get the free medical advice from experts within 24 hours.