Can Women get Pregnancy with Dialysis
2014-02-14 09:01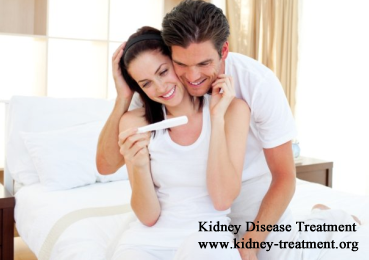 Patient: I am on dialysis for many years, now I and my husband both want to get pregnancy to have a baby, but we are worried with my illness condition. Can I get pregnancy with dialysis?
Doctor: This is a question which is mostly concerned by many dialysis women who want to have a baby. Dialysis is a common treatment for kidney failure patients. When their kidneys cant work well, they will need to have dialysis to filter the wastes and toxins and excess fluid out of body.
In general, we don't recommend dialysis women to get pregnancy, because they are in a high risk if they get pregnancy. As we know, the normal can help filtering wastes and toxins in blood which can help purify the blood. When the kidneys fail to work, rely on dialysis, the kidneys can only for 12 hours in a week. So the wastes and toxins will build up in blood, which make a bad environment for the baby. And the bad substances in blood will be harmful for the baby. Besides, once the women with dialysis get pregnancy, they may need to have more frequently dialysis a week in order to make the blood clean, this will be harmful to the illness condition of the mother.
From this aspect, we don't recommended pregnancy for dialysis women, because it is dangerous for them and their babies. If you really want to get pregnancy, you should make sure that your kidney function can be enhanced and you can stop your dialysis. If your kidney function don't fail to work completely, you can have effective treatments to improve your kidney function and get rid of dialysis. If your illness condition is improved, you can prepare to get pregnancy.
Any questions? Fill the form below. You will surely get the free medical advice from experts within 24 hours.