Daily Care for Hypertension Nephropathy Patients
2014-01-19 03:29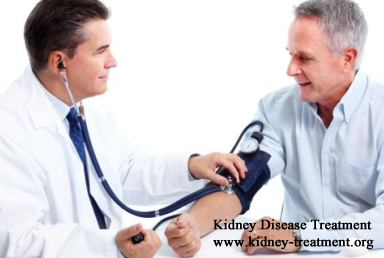 Hypertension nephropathy is a common kidney disease, which is caused by long-term unwell-controlled high blood pressure. For hypertension nephropathy patients, they need to have prompt and effective treatments to remedy their kidney disease, which will help them prevent the progression of kidney failure. Besides, they should also take care in there daily life. In this article, we will suggest some daily cares for hypertension nephropathy patients.
1.Patients should keep a jovial mood, and don't take a long time work, because too nervous with the brain will cause elevated blood pressure.
2.When patients get up, they need to keep slowly. And they are recommended to stay in bed for a while, when they wake up, which can help them adopt to the position changes to get up.
3. For hypertension nephropathy patients, they need to avoid forcibly defecate, which can prevent the risk of cerebral hemorrhage.
4. For breakfast, patients should keep a light diet, such as having a cup of milk, an egg and a piece of bread.
5. For supper, patients are recommended to eat less, and seventy percent full will be better fo them. They can take some soup or porridge.
6. Hypertension nephropathy patients can have some proper exercises in the morning, which can help expand the blood vessels and lower the blood pressure.
7. Patients need to wash their faces with warm water, if the waster is too hot or too cold, it will cause the shrink of blood vessels, which will affect the blood pressure.
8. Patients can take a nap at noon after the lunch, and half an hour or an hour nap will be better for hypertension nephropathy patients.
9. Patients are often recommended to stay in a loose environment which will be helpful for their blood pressure. When they go out, they can ride a bicycle or on foot.
10. Patients should also keep a light diet with less salt and less oil, which will help reduce the kidney burden and lower high blood pressure.
Above are the daily cares for hypertension nephropathy patients, which will help prevent the progression of their kidney failure. If you still have some questions, you can contact our experts online.
Any questions? Fill the form below. You will surely get the free medical advice from experts within 24 hours.