How to Extend the Life with IgA Nephropathy
2013-09-17 11:04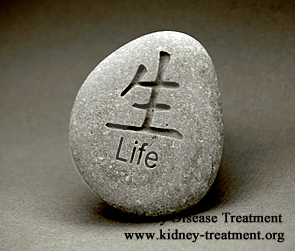 How to extend life with IgA Nephropathy? As known to all patients who have been suffering from IgA nephropathy for a long time, IgA nephropathy is a kind of immune disease, manifested with immunoglobulin A granular deposits at mesangium inside glomeruli through immunofluorescence. At present, it is commonly considered as glomerular disease caused by immune complex. Well then, how to extend the life with IgA Nephropathy on earth?
How to extend the life with IgA Nephropathy?
Firstly, IgA is an antibody that plays a critical role in mucosal immunity. When there is pathogenic microorganism invading into body, for the sake of protection, there will be a series of complicated immune reaction between antigen and antibody including IgA, as a result, there will generate immune complex, which deposits together with IgA in kidneys and duly cause damage to kidneys. So, it is very important for patients to prevent catching cold and avoid infection, thus reducing the risk of the immune reaction.
Second, patients with IgA nephropathy usually have many manifestations like: gross or microscopic hematuria, proteinuria, hypertension, kidney function decline, etc. So, in order to prolong their lifespan, corresponding treatment is recommended, like effective antibiotics should be applied to control infection as soon as possible, application of ACEI or steroid and immunosuppressant also should be considered if necessary, which depends on patients specific condition. And controlling blood pressure is also very helpful in protecting their kidney function and reducing damage to kidney function. There are reports that ACEI application can reduce proteinuria and protect kidney function, improve those patient's healthy condition. However, there are restrictions about application of this medicine too.
Besides, improving patient's immunity can enhance patient's resistance to pathogenic microorganism, which is also play very important role.
Above all, proper treatment to repair damaged kidney cells can help patients protect and improve kidney function, duly protecting patients from kidney failure or delaying their time for dialysis, fundamentally improving their life quality or even helping them live a normal life with the disease. Here combination of western medicine and traditional Chinese medicine has special effect in doing so.
Well, what symptoms do you have? What is your condition now? And what medicine are you taking? Knowing these information is very helpful for us to give you more specific advices regarding your treatment and how to expend your life. If you are willing to, please contact us by email: kidney-treatment@hotmail.com.
Any kidney problems? Please consult our online doctor. The satisfaction of patient is as high as 93%.
What you also want to know:
How can I get this treatment ?
How can I get this treatment in my country?
How much is this treatment ?
What is the duration if I receive this treatment in your hospital ?
How can I go to your hospital ?
Have a question regarding kidney disease? Get an answer from Medical Professional now!