Why Renal Failure Patients have Severe Hypertension
2013-09-19 17:41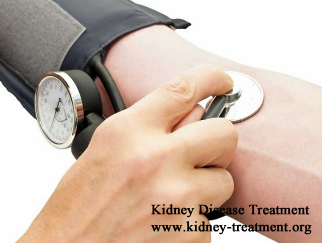 Renal failure complicated with hypertension is very serious; it is easy to bring about a series of complications. Therefore, you must treat it immediately if you are experiencing these symptoms.
Renal failure is a pathological state of chronic kidney disease develops to the end stage that causes the loss of partial or all renal function. Hypertension is a most common chronic disease, and also a main risk element of cardo-cerebrovascular disease. Cerebral apoplexy, myocardial infarction, heart failure and chronic kidney disease is its complications.
Be careful if you unfortunately get renal failure, because it may be associated with severe hypertension. It has high incidence and is a severe complication clinically.
The cause of the disease is relatively clear; mostly because of the renal lesions promote renal pressor substances. The mechanism consists of the following factors:
·Retention of sodium and water
When the patient has renal failure, his/her renal function of sodium and water excretion decreases, the symptom of retention of sodium and water may appear, thus cause the increase of blood volume and cardiac output, this lead to hypertension. It is known as sodium-dependent hypertension. 80~90% of renal hypertension is caused by retention of sodium and water.
This kind of patients can receive better effect if they restrict the intake of sodium.
·The increase of renin
Renal failure caused by glomerulonephritis and renal arteriosclerosis is often associated with the increase in the system of renin—angiotensin—aldosterone activity. Angiotensin Ⅱ can directly narrow arterioles, increase peripheral resistance. And the increase of aldosterone can lead to the retention of sodium and water, thus caused hypertension. This is known as renin-dependent hypertension.
·The decrease of renal antihypertensive substances
When the renal medulla is damaged, the stromal cells secretion of antihypertensive substances PGE 2() and PGA 2() decreased. It is also a reason of renal hypertension.
Above all, most of the patients have hypertension in the course of renal failure. They should timely treat the disease and avoid its deterioration.
Any kidney problems? Please consult our online doctor. The satisfaction of patient is as high as 93%.
Have a question regarding kidney disease? Get an answer from Medical Professional now!