Causes and Treatment for Convulsion in Dialysis
2013-09-16 13:50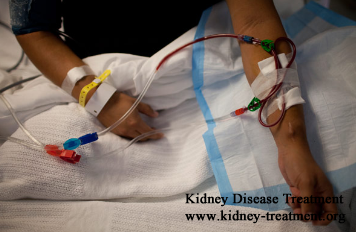 Convulsion is a common discomfort during dialysis and also can be called seizures in medicine. It refers to uncontrolled shaking of body occurs due to repeated contraction of body muscles. Well then, why kidney failure patients experience convulsion during dialysis and what to do when this condition occurs?
Causes of convulsion in dialysis
For dialysis patients, they run high risk for various symptoms or physical problems due to failed kidney, as kidney plays such an important factor. When kidney failure is caused, dialysis is needed as it can help to purify blood effectively and quickly. But unfortunately, dialysis is not an ideal medical method, because it can cause many side effects and convulsion is just one of them.
In case of dialysis, patients may experience convulsion due to quick removal of large amounts of fluid in the body. Dialysis is a medical method in which blood is filtered outside patients' body. During this process, not only wastes, excess fluid also can be removed at the same time. Quick removal of fluid may cause convulsion. Besides, convulsion also can be caused when blood flows too fast, patients get infection or when their calcium level in blood decreases to a certain level. All these conditions can cause convulsion during dialysis.
Treatment for convulsion in dialysis
In cases of dialysis, when convulsion occurs, telling doctors is very necessary. If convulsion occurs due to quick removal of fluid, knowing how much fluid to ingest between the space of two dialysis and following on this principle strictly is very important. However, if convulsion appears because blood flows too fast, asking nurses for help to adjust blood flow is very necessary.
In medicine, there are different causes for convulsion in dialysis and with different conditions, different medical measures are needed. Therefore, finding out the root cause is very essential for dialysis patients to relieving this symptom effectively and radically.
Any kidney problems? Please consult our online doctor. The satisfaction of patient is as high as 93%.
Have a question regarding kidney disease? Get an answer from Medical Professional now!