What are the Symptoms and Treatment of High Potassium Level in Kidney Failure
2014-10-21 17:28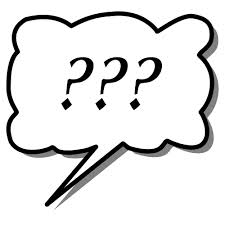 What are the symptoms and treatment of high potassium level in Kidney Failure ? Knowing these clear is helpful for the treatment of this disease and lowering the risks of getting worse.
If your kidneys are not working well, they may not be able to remove the proper amount of potassium. As a result, potassium can build up in the blood. Actually, there are often no obvious symptoms with a high level of potassium. If the symptoms occur, they may include: Nausea, Slow, weak, or irregular pulse, sudden collapse when the heartbeat gets too slow or even stops.
For people with high potassium level, but not very high, they can regulate it by diet. That should be include limit or avoid asparagus, avocados, potatoes, tomatoes or tomato sauce, winter squash, pumpkin, and cooked spinach; limit or avoid oranges and orange juice, nectarines, Kiwis, raisins, or other dried fruit, bananas, cantaloupe, honeydew, prunes, and nectarines; avoid taking salt substitutes if you are asked to eat a low-salt diet.
But if your potassium level is very high, or if you have danger signs, such as changes in an ECG, you will need emergency treatment. which may include: Calcium given into your veins (IV) to treat the muscle and heart effects of high potassium levels; Glucose and insulin given into your veins (IV) to help lower potassium levels long enough to correct the cause; Kidney dialysis if your kidney function is poor; Medications that help remove potassium from the intestines before it is absorbed; Sodium bicarbonate if the problem is caused by acidosis;Water pills (diuretics) to decrease total potassium.
Here i will recommend Micro-Chinese Medicine Osmotherapy, which is one of the most effective ways to lower the high potassium in Kidney Failure naturally and relieve the symptoms induced by it. If you need any help in reducing your high potassium level or curing Kidney Failure, you are welcome to contact our online doctor, we will try our best to help you.
Any questions? Fill the form below. You will surely get the free medical advice from experts within 24 hours.