Symptoms Of Kidney Failure in Different Stage
2013-08-29 14:59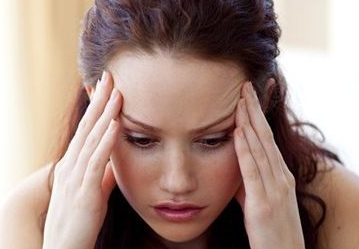 There are 5 stages of kidney failure according to the glomerular filtration rate (GFR). Patients with kidney failure in different stage may experience different symptoms. Here, we will introduce symptoms of kidney failure in different stages.
Stage 1 kidney failure with normal or high GFR ( GFR≥90ml/min)
In stage 1 kidney failure, there are usually no symptoms to show the kidneys are damaged. Because kidneys do a good job as usual.
Stage 2 mild chronic kidney failure (GFR: 60-89 ml/min)
In stage 2, kidney function is mildly decreased, but the symptoms are not obvious. Therefore, it is hard to find stage 2 kidney failure timely.
Symptoms of stage 3 kidney failure (GFR: 30-59 ml/min)
Patients in stage 3 kidney failure may experience the following symptoms:
* Fatigue: patients feel tired and weak easily
* High blood pressure: kidney failure can cause high blood pressure, in turn, high blood pressure can cause kidney failure.
* Edema: because kidney function is damaged, excessive water can not be discharged out the blood, so it causes edema.
* Urination changes: patients go to urinate frequently, especially in the evening.
* Sleeping problems: some patients have difficulty in falling asleep
Symptoms of stage 4 kidney failure (GFR: 15-29 ml/min)
Patients in stage 4 kidney failure may experience symptoms like stage 3 kidney failure symptoms. In addition, they may have other symptoms, such as:
* Loss of appetite
* Dry skin, yellow skin and itchy skin
* Nausea or vomiting
* Dizziness
* Deep breath and shortness of breath
* Muscle cramp
Symptoms of stage 5 kidney failure (GFR: <15ml/min)
Stage 5 kidney failure is the end stage kidney failure. Patients in this stage suffer a lot of pain caused by kidney failure. Patients may experience all above-mentioned symptoms, and they also suffer from coma, mental confusion and reduced urine and so on.
These are different symptoms with kidney failure in different stages. Patients can roughly judge which stage they are in and then get treatment as soon as possibility in case of the deterioration of illness condition.
Any kidney problems? Please consult our online doctor. The satisfaction of patient is as high as 93%.
Have a question regarding kidney disease? Get an answer from Medical Professional now!