Urine Change In Kidney Failure
2013-08-29 15:10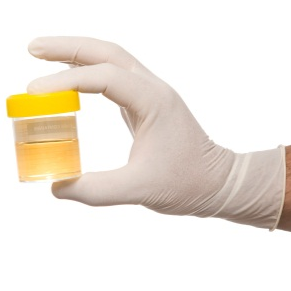 Patients with kidney failure always experience urine changes. The normal urine color is faint yellow or deep yellow. When kidneys are damaged, the color and volume of urine will change. What are the urine changes when one is diagnosed with kidney failure?
There are some common urine changes of people in kidney failure and they go as follow:
Frequent urination: patients with kidney failure go to urine frequently, especially in the evening. In the kidney, glomerulus' s function is to filter blood and renal tubule' s function is to reabsorb nutrition and most of fluid. For patients with kidney failure, their kidneys are impaired, so they may experience frequent urination.
Oliguria or anuria: when most of kidney function has been damaged, kidney can not expel excessive fluid out the body. Patients will seldom go to urinate in a long time.
Colorless urine: it indicates that there is a lot of water in the urine and the urine is dilute. Normally, kidneys filter excessive water and metabolic waste products out the body, like creatinine and urobilin, so the urine color is yellow. However, when kidney is damaged, these waste can not be discharged out the body, this leads to colorless urine directly.
Blood urine: it is also called hematuria. There are two types of blood urine: microscopic hematuria and gross hematuria. Blood urine is that urine contains excess red blood cells. For kidney failure patients with excess red blood cells in urine, their urine may appear as tea-colored, dark orange and red and so on.
Proteinuria: when kidney is damaged seriously, a lot of protein can not be consumed. They leak into urine due to damaged glomerular filtration membrane and form proteinuria. Proteinuria usually appears as foamy urine or bubbly urine.
Kidneys are responsible for producing urine, so urine changes can help to reflect kidney condition. This is the reason why urine test is necessary for diagnosing kidney problem.
Any kidney problems? Please consult our online doctor. The satisfaction of patient is as high as 93%.
Have a question regarding kidney disease? Get an answer from Medical Professional now!