Minimal Change Disease In Children Maybe Cured By Medicines
2019-03-09 09:44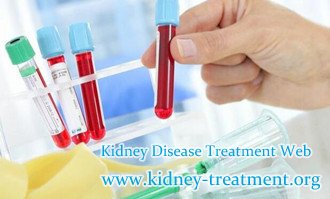 In children with Nephrotic Syndrome, 90% of the population have minimal pathological changes, which are aggressive, often occur more than 3.5g/24 hours of proteinuria, sometimes more than 20g of proteinuria, when serum Creatinine may increase.
Serum creatinine may be elevated or acute renal failure may occur in patients with microlesions when they encounter the following conditions:
1. Toxicity of massive proteinuria to renal tubules;
2. Serum albumin was lower than 20 g/L.
3. Focal segmental glomerulosclerosis (FSGS) was neglected in the first renal biopsy.
4. Hypovolemia induced by diuretics;
5. Puli/sartan drugs;
6. Non-steroidal anti-inflammatory drugs, such as ibuprofen, paracetamol, aspirin and so on, can cause renal interstitial damage.
7. Antibiotics, such as aminoglycoside antibiotics such as gentamicin
8. Non-traditional medicines with nephrotoxicity
9. Excessive loss of urinary protein causes hyperlipidemia and renal vein thrombosis.
10. Nephrotoxicity of Cyclosporin
11. Infection (e.g. peritonitis, cellulitis)
Increased serum creatinine in patients with minimal change nephropathy is often transient and reversible. After hormone treatment, proteinuria will be relieved and serum creatinine will recover in patients with massive proteinuria.
If the proteinuria of microlesions does not turn negative for a long time, it may be that the pathological type has changed. The most common pathological change in microlesion nephropathy is focal segmental glomerulosclerosis.
Hormone is the first choice for the treatment of minimal change nephropathy. If you are worried about the side effects of hormone changes in appearance, you can also use immunosuppressive agents alone, such as cyclosporine alone, the treatment effect and hormone no significant difference, but no appearance changes.
Minimally invasive nephropathy usually has a good prognosis, and 90% of patients can avoid renal failure after treatment.
But the disease is prone to recurrence, especially when hormones are reduced to 4 tablets. In order to reduce the recurrence rate, two things need to be done:
One is to avoid allergies and avoid contact with allergens such as pollen, dust mites, pet cats and dogs during treatment.
Second, to prevent colds, it is recommended to vaccinate against influenza and pneumococcus.
E-mail: kidney-treatment@hotmail.com
Any questions? Fill the form below. You will surely get the free medical advice from experts within 24 hours.