Unforgettable Party for Kidney Disease Patients: 2014 Christmas Party in Shijiazhuang Hetaiheng Hospital
2014-12-25 17:23
Yesterday, we held a Christmas Party for the kidney disease patients in our hospital, We hope they can have a happy Christmas just like the other people. Although they are in the hospital, they have the right to be happy. Happy christmas ! Happy festival !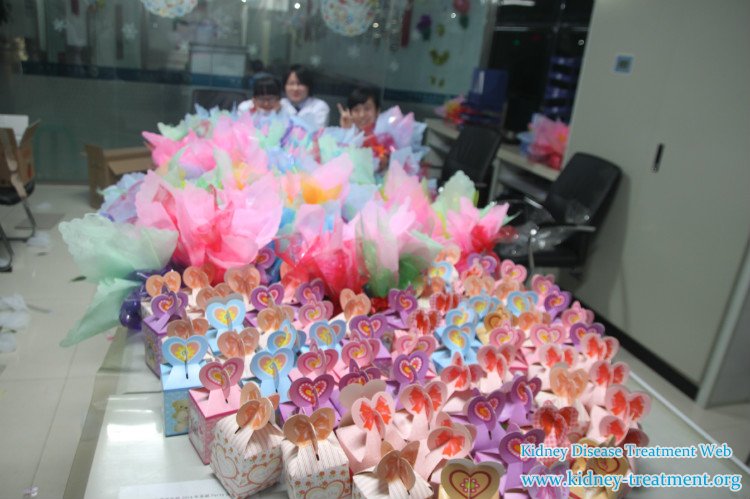 These are the little gifts for our patients, it will be delivered by our Santa Claus. They are prepared by ourself, they are beautiful, aren't they ?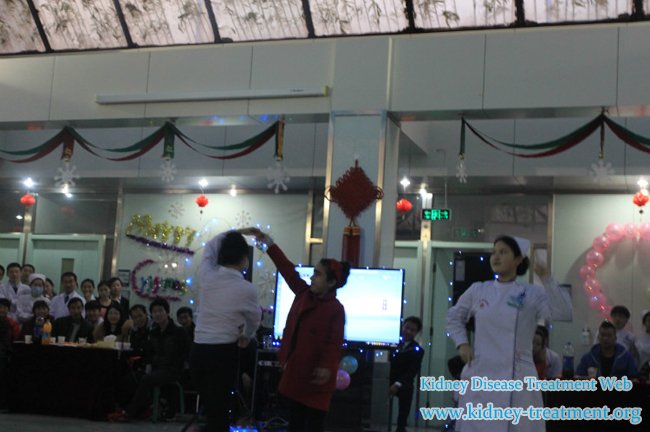 This girl in red coat is a patient's daughter, she is lovely and beautiful, but that is not the point, the point is she bring happy to the people around here. Look, our nurses are dancing with her, really happy!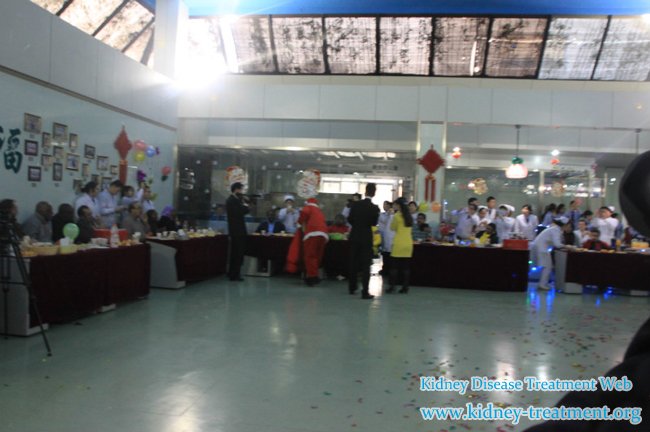 Look, this is our Santa Claus, he is delivering gifts. Oh, Santa Claus is really a good man, he never left gift for himself, even one piece of gift.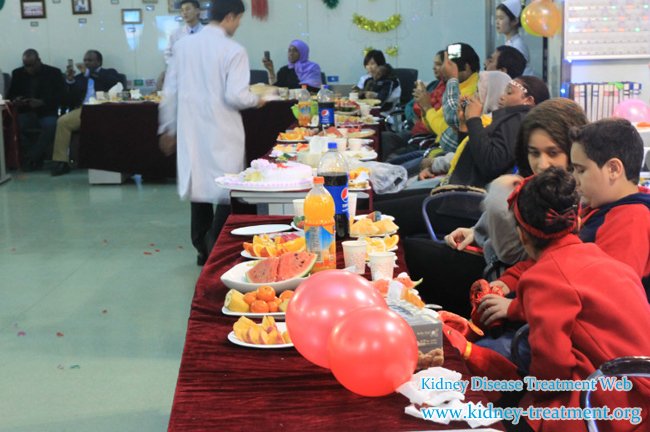 Do you remember that girl in red coat ? Yes, she is the beautiful dancer, now she is talking with her famaily member. Look at other people they are watching the shows and some of them are taking photos with their phone.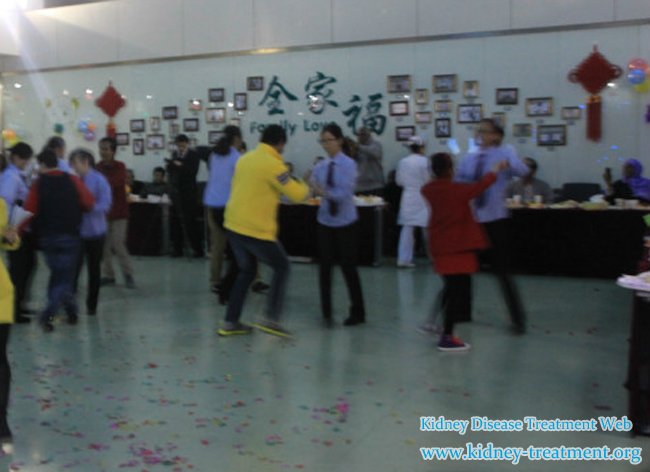 Look, can you tell me who is the patient and who is the worker of our hospital ? Yes, some of them are the patients, they are so happy now, so we even can not tell them from the people, they are just like a normal person. Hoping they can be happy for the rest of their life just like today !
Any questions? Fill the form below. You will surely get the free medical advice from experts within 24 hours.