Beijing Tongshantang Hospital of TCM is Planing to Make A Visit to Indonesia
2017-11-03 16:40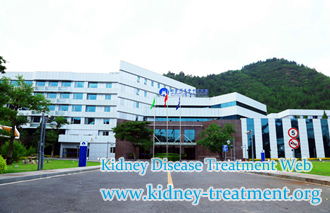 Beijing Tongshantang Hospital of TCM (Traditional Chinese Medicine) is planing to make a visit to Indonesia. The duration of visitation is 7 days in total (from November 16th to November 22th). Need about two days of travel time on the road, and the time of visit and exchanges is from 16th to 22th.
There is the schedule of visiting Indonesia:
November 16th: Our visiting mission will leave from Zhengding airport to sujia-hada international airport. It is scheduled from 11:50 to 21:05, the flight time is about 10 hours and 15 minutes. (They will arrived at Guangzhou to transfer at 14:50 for about 2 hours and 25 minutes ).
November 17th: They will have a return visit to patients who were treated at our hospital and offer a consultation for them at HARRIS HOTEL. The full address is HARRIS HOTEL, Jl. Bulevar Kelapa Gading Blok M (Kelapa Gading Mall), Jakarta 14240, Indonesia.
November 18th: Some members of our visiting mission continue to offer a consultation for the patients and others will visit Ny. R. A. Habibie Hospital Kidney, Bandung.
November 19th: In morning, they will visit Rumah Sakit Cipto Mangunkusumo hospital, the biggest public hospital in Djakarta. Besides, they will offer a consultation for patients in the afternoon.
20th to 21th in November: They will offer consultation for patients all day along.
22th November: They will return to China. It is scheduled from 09:05 to 20:20, the flight time is 10 hours and 15 minus. (They will arrive at Guangzhou to transfer at 15:05 for 2 hours 25 minutes)
The delegation members:
Leader : 赵阔
Professors :索芬,张璐
Interpreter: 张建超(Peter)、李亚芹(Gloria)、董颖(Emma)
If you are interested in this or Beijing Tongshantang Hospital of Traditional Chinese Medicine, please leave a message below or send your contact information to us. We will reply you as soon as possible.
E-mail: kidney-treatment@hotmail.com
Any questions? Fill the form below. You will surely get the free medical advice from experts within 24 hours.