The Chinese Medicine Specialists in French Came to Shijiazhuang Kidney Hospital for An Academic Exchange
2017-04-02 15:52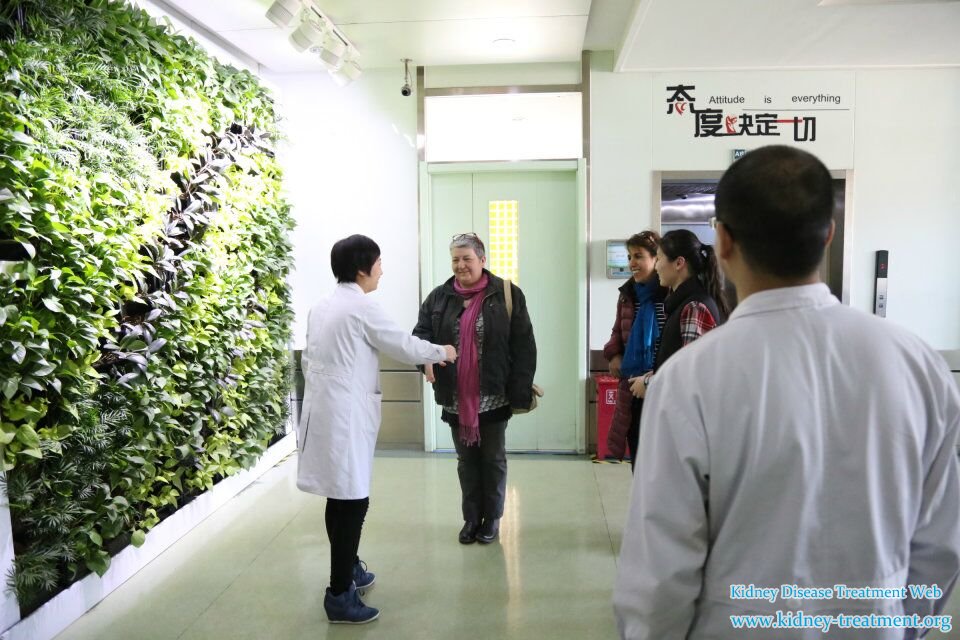 On March 26th, 2017, the Chinese Medicine Specialists in French came to Shijiazhuang Kidney Hospital for an academic exchange.
The first station, they visited the clinical laboratory. The doctor introduced the text machines and the characteristic inspection items of Shijiazhuang Kidney Hospital to them.
The second station, they arrived at the dialysis center and wards. At that time, our renal specialist was inquiring about the patient's illness conditions and making the checks on the patient. The french specialists also viewed the treatment machines.
The third station, they went to the international department. In here, they talked with the foreign patients.
At last, the French specialists took an academic communication with the renal specialists of Shijiazhuang Kidney Hospital.
They said they had a deep impression of Shijiazhuang Kidney Hospital and its feature treatments.
If you want to gain more information about Shijiazhuang Kidney Hospital, please leave a message below or send an e-mail to kidney-treatment@hotmail.com. We will reply you as soon as possible.
Have a question regarding kidney disease? Get an answer from Medical Professional now!