How To Devide The Polycystic Kidney Disease
2018-10-06 10:37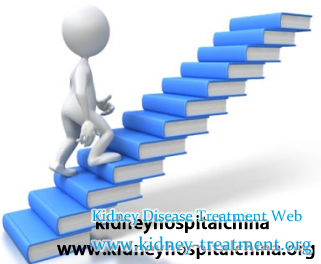 Polycystic kidney disease is a kind of common kidney disease to most people,but at the first stage it doesn't affect your health and is easy to be ignored by someone,then with the time goes by and the growth of cysts it can influence the kidney function and other organs,as to help you know more information about cyst ,i can help you generally divide the polycystic disease into 4 stages as following:
1\Occurrence period: This disease is a hereditary disease. It is usually cystic when it is born. It is small and difficult to detect. It is generally not easy to find before the age of 20, but if there are cases of polycystic kidney disease in the family, early examination should be carried out, and the growth of cysts should be observed early.
2\ Growth period: If you are 30-40 years old, the cyst will have a faster growth, medically called this period into the growth period. In the growth period, observations should be strengthened. Western medicine has no way to treat this period, and no special treatment is needed.
3\ Enlarging period: If you are in your 40s, the cyst will have further enlarges. When the cyst exceeds 100px, and the cyst collapses which is called the enlarging period. With the expansion of cysts, there will be more clinical symptoms, such as low back pain, proteinuria+, hematuria, elevated blood pressure, etc., should be closely observed at this time. As for the treatment, this period is a critical period of treatment.
4\ Breaking period: If the cyst continues to grow, under some external factors, there will be ulceration. After the ulceration, the patient should be hospitalized immediately, and control the infection, so as to prevent sepsis and acute deterioration of renal function, in order to facilitate other symptomatic treatment. After entering the Uremia stage, treatment is similar to other causes of uremia treatment.
According to the different condition of different stage you can adopt the reasonable treatment in time to improve the condition ,if you have other any questions about cysts please contact us through the following message:
E-mail: kidney-treatment@hotmail.com

Any questions? Fill the form below. You will surely get the free medical advice from experts within 24 hours.