What Causes Chronic Kidney Disease
2013-09-12 17:16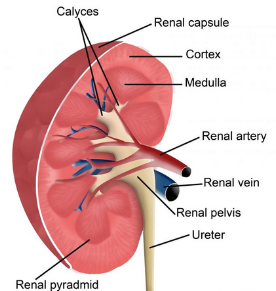 Chronic Kidney Disease is the progressive loss of kidney function over a period of time (more than three months). Many conditions or illnesses can causes kidney problem, so cause of Chronic Kidney Disease differs from case to case. Today, we will give an introduction about what can cause Chronic Kidney Disease in our daily life. Hope it is helpful for you to prevent this refractory illness.
Diabetes and Hypertension
When it comes to Chronic Kidney Disease, Diabetes and Hypertension are worth mentioning as they are the leading two causes of chronic kidney problem in our daily life. Diabetes causes about 35% of all Chronic Kidney Disease and high blood pressure causes another 30% of all kidney disease. Therefore, for people who are living with high blood pressure or high blood sugar, preventive measures are needed for them to prevent kidney problem effectively. Chronic Kidney Disease caused by Diabetes is called Diabetic Nephropathy in medicine and kidney problem which occurs due to persistent high blood pressure is called Hypertensive Nephropathy.
Autoimmune Disease
Some autoimmune diseases like Lupus and Purpura also can cause Chronic Kidney Disease if left alone. In cases of Lupus Nephritis and Purpura Nephritis, the best method is to normalize immune system and at the same time, protect residual kidney tissues from being damaged. Only in this way, can kidney disease be stopped from progressing.
Medicine
Long-term use of some medicines also can cause Chronic Kidney Disease. In our daily life, the most commonly used medicines that can damage the kidneys include nonsteroidal anti-inflammatory drugs (NSAIDs) such as ibuprofen and celecoxib.
Other factors
Some other factors like frequent kidney infection and kidney stone also can cause kidney damages if not treated timely and effectively.
In Chronic Kidney Disease, founding out its cause plays an important role for patients to have a tight control of their illness, as effective treatment must be based on the root cause. Only with such a treatment, can kidney disease be brought under control successfully.
Any kidney problems? Please consult our online doctor. The satisfaction of patient is as high as 93%.
Have a question regarding kidney disease? Get an answer from Medical Professional now!