Protein Intake For Patient With Chronic Kidney Disease
2013-09-06 16:37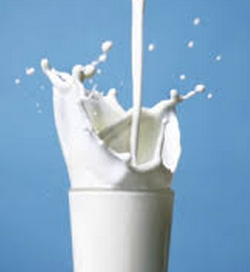 As we all know, patient with Chronic Kidney Disease (CKD) should be careful about his diet. Nephrologist will also give many advices to his CKD patients, among which the advice about protein intake must be very common.
Here are some aspects about protein intake of patient with CKD:
Low amount of protein
Protein intake is very important to our body. While to patient with CKD, the intake of protein should be restricted strictly. The metabolism of protein can produce many wastes which will be excreted by our urine, so too much protein intake will increase the workload of our kidneys. On the other hand, kidney diseases can cause damages to our kidney function, so is CKD. Excess protein intake will heavy the burden of damaged kidneys, as a result, the kidney disease will be aggravated gradually. So it is common to see the nephrologist recommends a low amount of protein diet to patient with CKD.
High-quality protein
There are eight kinds of amino acids that can not be compounded by our body, but they are essential to us. The only way to get them is from our foods. The so called high-quality protein means protein which contains all of these necessary amino acids, such as milk, egg, meat, and so on. Besides the low amount, the high quality of protein is also needed.
Enough amount of protein
Sometimes, patient with CKD also need to take large amount of protein. This condition can be seen when the patient has hypoproteinemia. Because lots of proteins are excreted by urine, the level of protein in patient's blood is lower than normal value, and hypoproteinemia also will promote the formation of edema. In this time, enough amount of protein should be guaranteed.
On another condition, patient with CKD also needs to take large amount of protein, and that is when the patient is in dialysis. Dialysis can cause much proteins losing, and body needs much nutrients in this period. Thereby, enough proteins should also be supplied.
There are no same standards of protein for all patients, and one patient with CKD in different stages or with different symptoms also needs different intakes of protein. Therefore, the right method for patient with CKD is following the doctor's recommends, and always consulting him if you have any doubt.
In the end, we are glad to provide you help if you have any question about CKD or any other kidney disease.
Any kidney problems? Please consult our online doctor. The satisfaction of patient is as high as 93%.
Have a question regarding kidney disease? Get an answer from Medical Professional now!