How to Treat Gout in Patients With Chronic Kidney Disease
2014-11-02 15:51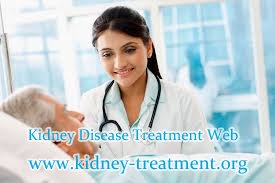 How to treat Gout in Patients with Chronic Kidney Disease ? Gout is a painful form of inflammatory arthritis that occurs in the setting of hyperuricemeic monosodium urate crystal deposited in joints and tissues. Almost 40% of patients with gout have chronic kidney disease (CKD). Incidence of gout increases as kidney function decreases. So it is really important to treat the kidney disease at the same time to treat Gout.
Attacks of gout often occurs after indulging in alcohol, particularly wine or beer, or after overeating rich foods such as liver, anchovies, and gravy. Because of this, gout was long thought to be a condition suffered mainly by the wealthy. So we can see that the diet is really important for the treatment of this disease.
All gout patients are advised limit alcohol intake, particularly beer.Regardless of gout activity, alcohol overuse should be avoided in all patients . Avoidance of food and sodas sweetened with high fructose corn syrup is also recommended. But it is impossible to cure this disease only by changing the foods you eat or living habit.
It is known that the underlying cause of gout is high uric acid, so we should to lower the levels of uric acid in the blood, so that demand us to improve the kidney function (high uric acid level is caused by kidney function decline). The kidneys excrete uric acid, predisposing CKD patients to hyperuricemia. Unfortunately, these patients have contraindications to a number of agents used in the management of gout. In addition, thiazide and loop diuretics, medications that elevate serum uric acid levels, are often the first-line treatments for CKD. It seems that this disease very hard to be cured, but Chinese Herb Medicine bring new hope for people who are in this situation. It can help to solve this problem without hurt the body.
If you want to know more informations about the treating in patients with Chronic Kidney Disease, you are welcome to contact our online doctor, we are here waiting to help you.
Any questions? Fill the form below. You will surely get the free medical advice from experts within 24 hours.