My Serum Creatinine Level is 1.8 What should I Do
2014-11-24 16:54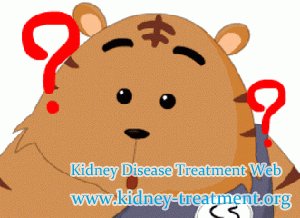 My serum creatinine level is 1.8 what should i do ? In clinic, creatinine 1.8 is higher than the normal level, although it is not very high, but without good control it may increases to higher level. Then as a patient with creatinine 1.8 what should you do to lower it ?
As we all know, kidneys have strong compensatory, the creatinine level will not increase only after the kidney function down to 50%. Therefore, in early stage of kidney disease, creatinine level may not increase at all. Also, this is the reason why kidney disease in early stage causes no symptoms or discomforts at all.
What should patient do with creatinine level 1.8 ?
Creatinine 1.8 is higher than the normal level, but there is still a chance to reverse it with the help of the following steps:
1. A fit diet: A fit diet plan is an important part in lowering creatinine 1.8. In reality, for patients whose creatinine level has been elevated to 1.8, they generally need to limit protein intake, reduce salt intake and stay far away from high potassium foods and high phosphorus foods. In addition, if they have swelling, they also need to limit fluid intake.
2. Try to improve your kidney function: creatinine level increases as impaired kidney fail to excrete excess creatinine in the body, so repairing kidney damages to restore kidney function is the basic for the decrease of creatinine 1.8.
3. Form a healthy living habit: A healthy living habit refers to regular bed time, regular physical exercises and quitting of smoking and drinking alcohol.
4. It is also necessary for kidney disease patients to prevent cold and infection.
All the above tips can help patient with creatinine 1.8 live better, but the key point to lower the high creatinine level is to take a systematic treatment. If you need any help in treating your disease, you can chat with our online doctor or leave messages to us, we will try our best to help you.
Any questions? Fill the form below. You will surely get the free medical advice from experts within 24 hours.