Kidney Disease Patient with Gout How to Treat It
2015-01-29 14:33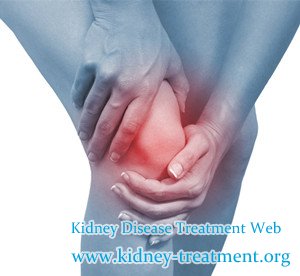 How to treat gout in kidney disease ? For kidney disease patient with high uric acid level they should pay attention to Gout, because it may make the disease more complex and bring more pain. Even this is serious problem, but some people may not know it, next i will share you some informations about it.
What is gout and how do you get it?
Gout is a metabolic condition where uric acid builds up in joints as crystals that cause the primary gout symptom, extreme pain. The increase in uric acid may be due to the body's inability to correctly process a type of protein (purine) or it may be due to the kidneys' inability to remove excess uric acid.
What are the signs of gout ?
Gout symptoms include sudden, severe pain and tenderness, redness, warmth and swelling, in the affected joints -- most commonly the big toe. The initial gout attack often occurs at night and is confused by many sufferers with a broken or dislocated toe. Even the weight of bed sheets on the swollen joint can cause excruciating pain. Repeated attacks may be preceded by a tingling sensation in the previously affected joint.
How to treat it ?
Gout treatment may include medication to lower the uric acid level or a special gout diet to decrease the amount of purine ingested.
Usually, NSAIDS is used to relieve the symptoms induced by gout, if it can not control the disease well, Colchicine will be recommended, which is most effective when given within 12 hours after an acute gout attack occur. If both of these medicines can not work, then people should take allopurinol (Zyloprim) or probenecid to reduce the body's production of uric acid, of course, they should make a fit diet at the same time.
If you need any help in curing your disease, please contact us by email or chat with our online doctor directly, we will try our best to help you.
Any kidney problems? Please consult our online doctor. The satisfaction of patient is as high as 93%.
What you also want to know:
How can I get this treatment ?
How can I get this treatment in my country?
How much is this treatment ?
What is the duration if I receive this treatment in your hospital ?
How can I go to your hospital ?
Have a question regarding kidney disease? Get an answer from Medical Professional now!