What is the Treatment of Swollen Kidney
2015-03-07 16:40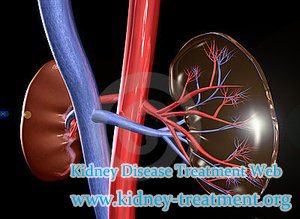 Indeed, having a swollen kidney means there is an inflammation of the kidney which may indicate a serious kidney failure, so you should take measures to treat it. Then what is the treatment of swollen kidney ?
You know the kidneys play an important function in the urinary system. The kidneys are also responsible in the reabsorption of glucose, water, and amino acids, substances that are essential to the body. So once it goes wrong, many functions will be affected, so we should pay high attention to the kidneys
What are the treatments of swollen kidney ?
The best way to treat a swollen kidney is to identify the cause of the swelling first and then administer treatment regimen to manage and control the complications that are brought about by the swelling. Among which are as follows:
Control the blood pressure by using taking medications that will lower the pressure usually ACE inhibitors or angiotensin- II receptor blocker.
Lower the cholesterol level by using statin medications.
Since the kidney is not able to do its function very well, prevention of anemia is done by using supplements of the hormone erythropoietin to induce red blood cell production.
Since there is decreased urination, fluid retention is very possible and in more advanced cases, fluid is retained in the lower extremities. Diuretics are important medications to release the excess water from the body.
Calcium and vitamin D supplements are prescribed to prevent bone weakening.
Decrease the intake of protein because protein-rich diet has waste products that would definitely pass through the kidneys for cleansing. So in order not to overwork the kidneys, low-protein diet is essential.
If you still have other questions or need any help in treating swollen kidney, you are welcome to leave message below or chat with our online doctor directly, we will try our best to help you.
Any questions? Fill the form below. You will surely get the free medical advice from experts within 24 hours.