Is Methadone Safe to Use if People have Chronic Kidney Disease
2013-12-03 15:37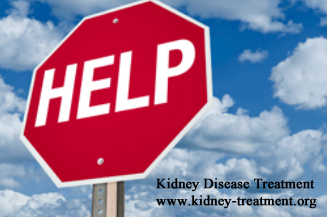 Is methadone safe to use if people have chronic kidney disease (CKD)? This may be a common question for people who are using or decide to use methadone with CKD. As we know, all medicines may have side effects on people, if they take them for a long time, they may get different levels of side effects. And the use of methadone is not an exception.
Methadone is a synthetic opioid, and it is used medically as an analgesic. It has been proven to be extremely helpful for relieving moderate to serious pain. Therefore, some people with CKD often use methadone to relieve their pain. Then some patients may wonder if it is safe to use methadone for a long time.
Methadone is helpful to remit the pain and nociception that patients are suffering. However, it may not be safe for some people with the disease such as asthma, lung disease, heart problem, low blood pressure and so on. Although it is proved that taking methadone don't cause side effects on kidneys, they need to tell their doctor before they decide to taking this medicine to relieve their pain. The improper usage of methadone may cause some health problems.
As methadone is an acyclic analog of morphine or heroin, it acts on the same opioid receptors as these drugs, and thus has many of the same effects. If people with CKD is long-term used of methadone, they may rely on it and cannot get rid of it.
Besides, taking methadone may also cause some other effects on people with CKD. As we know, CKD is a gradually reduction of kidney function. People may get more and more serious symptoms and complications which contain high blood pressure. Then they need to take some medicines which can lower blood pressure level. For these people, if they take methadone, their blood pressure may decrease quickly which may cause coma or even death. Thereby, people should strictly follow the advices of their doctors to control the usage of medicines. They should tell their doctor what medicine they are taking before they decide to use methadone.
Taking methadone or other pain-killers are not a long-term policy for CKD patients to remedy their illness. If they want to remit their pain and other symptoms, they need to have effective treatments fundamentally. The basic treatment of CKD is repairing the kidney damage and improving the kifney function. If you want get more information about the treatment of CKD, you can contact us.
Any questions? Fill the form below. You will surely get the free medical advice from experts within 24 hours.