Advantages and Disadvantages of Chinese Medicine and Western Medicine for CKD
2013-11-29 15:46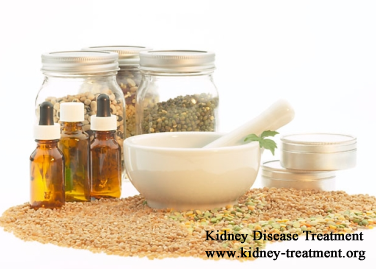 Chronic kidney disease (CKD) is a common disease all over the world, and there are many treatments to remedy CKD. Some patients use Chinese medicine and some patients use western medicine, then people may doubt which treatment is more helpful. In this article, we will analyze the advantages and disadvantages of Chinese medicine and Western medicine for CKD.
The advantages and disadvantages of western medicine.
For CKD patients, they often have a series of symptoms, such as proteinuria, blood urine, edema, anemia and high blood pressure. If patients with CKD go to hospital, they may be advised to take western medicine. With different symptoms, patients with CKD may take different medicines to control the symptoms. Western medicine can control the symptom effectively especially for high blood pressure and diabetes. All these will slow down the development of kidney failure. However, the curative effects of western medicine is temporary. Patients need to take medicine for a long time or even in the remaining years. Besides, western medicine also has some side-effects, and it can only control the symptoms in CKD. It cannot repair the kidney damage and improve the kidney function. If patients with CKD take western medicine to remedy the disease, the kidney will finally develop into kidney failure.
The advantages and disadvantages of Chinese medicine.
Some other patients with CKD are also recommended to use Chinese medicine. Compared with western medicine, Chinese medicine helps to heal the body and improve the illness condition from the whole body. Its curative effects appear later than the effects of western medicine, and peroral Chinese medicine may also have some side-effects. However, it will improve the illness condition fundamentally. And some Chinese medicines have function of repairing the kidney damage.
In order to remedy CKD, we are recommended to use Micro-Chinese Medicine Osmotherapy. This therapy uses traditional Chinese herbs, and through external treatment, the medicines can work on kidneys directly. And it has no side-effects, it will repair the kidney damage and improve the kidney function. Besides, during the treatment, patients with CKD will also use western treatment, such as dialysis for kidney failure and some other western technologies.
Both Chinese medicine and western medicine have advantages and disadvantages for CKD, and it's better to combine them together to treat CKD. We use the advantages and avoid the disadvantages in the treatment of CKD, then Micro-Chinese Medicine Osmotherapy is produced which has been used to treat a lot of patients with CKD from different countries. If you want to get more informations about the therapy, you can send an e-mail to kidney-treatment@hotmail.com. We are always glad to help you.
Any questions? Fill the form below. You will surely get the free medical advice from experts within 24 hours.