Uremia: How Is the World's Most Expensive Chronic Disease Surrendered
2018-06-21 09:37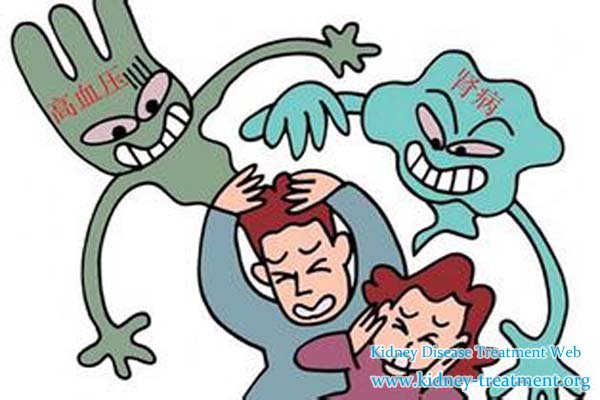 The end-stage of chronic kidney disease, also known as uremia, once you reach the end stage of kidney disease, you have to accept some treatment such as dialysis or kidney transplantation as the local doctors ever suggest you..
What is the main cause of uremia patient in China? The largest source is chronic glomerulonephritis, with proteinuria, hematuria as the main performance, may be associated with high blood pressure. If the treatment is not timely or informal, or choose the nonprofessional kidney hospital, that will affect the treatment effect and it will gradually develop into renal failure until uremia.
There are more than 1 million uremic patients in China, accounting for only 1% of the total number of patients with chronic kidney disease. However, this 1% patients cannot be overlooked. Uremic disease is the most expensive and intractable chronic disease in the world and it significantly shortens the life expectancy of patients.
In the world, the cost of dialysis and kidney transplants is disproportionately expending health insurance costs, many patients can not endure the cost for the long time treatment and expensive treatment .Furthermore at the end stage of chronic kidney disease the kidneys have been already impaired severely, and are very hard to recover. But their family still want to do best to help them prolong the life.
How expensive is uremia treatment?
According to the medical statistics in the United States, 5% of the annual health care budget is consumed by less than 1% of patients with end-stage renal disease.
Therefore, in the past 20 years, the U.S. government has "enriched itself" to advocate and encourage the implementation of the following eight methods for the prevention of kidney disease:
1 Stay healthy and active (regular exercise)
2 Monitor and control blood glucose levels
3 Monitoring blood pressure from time to time
4 Healthy diet, reduce salt intake, control weight
5 Drinking enough water everyday
6 Quit smoking
7 Do not abuse drugs
8 High-risk groups timely monitor renal function indicators. High-risk groups are: Diabetes, hypertension, obesity, family history of kidney disease (patients have relatives with chronic kidney disease), specific races (African, Asian, Hispanic, Indigenous and Australian)"
Through these positive prevention interventions for chronic renal disease, the high-risk groups of chronic kidney disease such as diabetes, hypertension, cardiovascular and cerebrovascular diseases, obesity, and smoking are significantly reduced, and the incidence of advanced chronic kidney disease begins to appear the downward trend.
It can be seen that the onset trend of uremia can be controlled expectedly.
However, the incidence of chronic kidney disease and the prevalence of
chronic kidney disease must be attracted enough attention by the government and hospitals, and as to these situation ,the experts in Beijing Tongshantang Hospital of Traditional Chinese Medicine have researched it for long time and developed a special natural treatment with the herbal medicine, the natural treatment can help patients repair the damaged kidney cells and improve the kidney function step by step, the most advantage of herbal medicine is no any side effect to patients and without any discomforts or wound to patients. More and more chronic kidney disease patients are benefited from it, and that natural treatment is a systemic treatment, it includes several methods such as Medicated bath therapy, Medicated foot bath therapy, Hot compress therapy, Moxibustion therapy, Fumigation therapy, Acupuncture therapy etc. If you want to know more detailed information about the natural treatment please contact us through the following message:
E-mail: kidney-treatment@hotmail.com
Kidney Treatment Group:
Any questions? Fill the form below. You will surely get the free medical advice from experts within 24 hours.