The Principle Of Traditional Chinese Medicine To Deal With Kidney Insufficiency
2018-07-29 09:30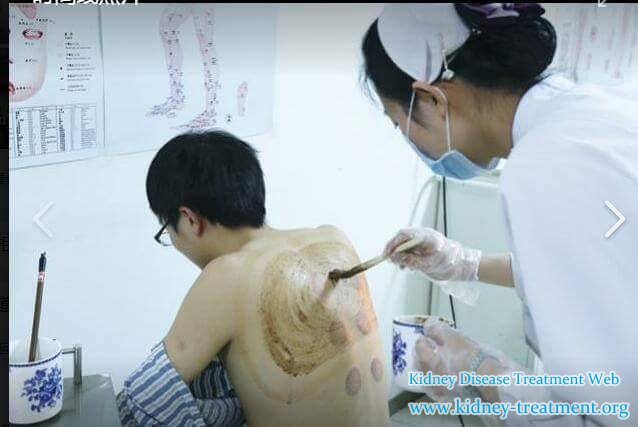 As a kidney patients there is always much more moisture deposit in his body and affect his normal metabolism ,then can lead to many discomforts .Then the key point for the kidney patients is how to eliminate moisture in patients with kidney insufficiency
The long and dry winter has finally passed, but with the arrival of mild and humid springs, the air humidity is gradually increasing, and microorganisms are breeding in the air, and everyone is more vulnerable to moisture.
What is moisture? Moisture is also called damp evil, which is one of the six external factors which cause diseases. Six external factors which cause diseases include wind, cold, heat, dampness, dryness, and fire. The most feared of dampness in traditional Chinese medicine is also considered the evil of evils.
Wet is the easiest to penetrate. When the humidity is cold, it becomes cold and damp. This is like when the weather is dry, no matter how cold it is, people can still accept it, but if the humidity is heavy, people will be very uncomfortable. The winter in the south is more uncomfortable than the winter in the north, because the humidity in the south is relatively heavy, and the cold and the wet hit people. When the heat is hot, it becomes damp heat. This is like the sauna day in summer. It is hot and humid, which makes people breathless. It is obviously not as good as when the sun is shining and the climate is dry. When the wind meets the damp, it becomes wind-damp. It is easy to drive the wind, but once it becomes wind damp, it is often a chronic disease, which can not be cured for a while. When the moisture is under the skin, it forms obesity, which is also a bad health problem…
The key to phlegm is to nurse the spleen and stomach and enhance the transport capacity of the spleen and stomach. Moxa is the grass of pure yang, and appropriate moxibustion in life can play the role of dilation, dehumidification and phlegm. Moxibustion of the spleen and stomach points can effectively achieve the effect of dampness.
Tianshu Point
position: Middle abdomen, flat in the umbilicus, 2 inches from the umbilicus.
effect: Tianshu Point can output the strong gas of the human body, attending constipation, diarrhea, and bowel sounds. It also has good curative effect on women's irregular menstruation and infertility.
Du bi Point
position: Kneeling, in the depression outside the humerus and patellar tendon.
effect: The Point has the function of passing through the vitality, dispelling wind and dispelling cold, and relieving swelling and relieving pain.
If you want to know more about Traditional Chinese Medicine therapy , please contact us through following message:
E-mail: kidney-treatment@hotmail.com
Kidney Treatment Group:
https://chat.whatsapp.com/8Hc7uQQFjFMJf8JGjHjQ17
Any questions? Fill the form below. You will surely get the free medical advice from experts within 24 hours.