Immune Tolerance Stage Of Immune Therapy For Kidney Disease
This article was provided by doctor zhengfalei 2018-07-13 10:43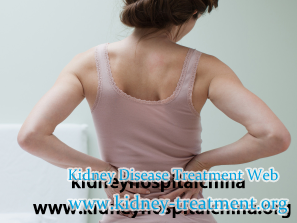 As to the immune tolerance ,that means enduring and tolerating immune complex. In fact the human body can try to adapt to the kidney disease substance depositing in the kidney tissues. After the immune blocking therapy, though the inflammatory damage and cells damage which is caused by immune reaction has been blocked the necrotic intrinsic cells and immune complex depositing in kidney tissues has not been removed out of body. This situation maybe leading to the damage of kidney cells and immune inflammation reaction relapsing from time to time.
Facing to the abnormal situation of kidney disease, out hospital has researched three special measures to prevent the bad result occurring.That is also called the three measures for immune therapy.
First: Help the patient adopt to the situation that immune complex deposits in kidney and renal intrinsic cells are damaged, that is what we mean the immune tolerance .
Second: Carrying on the regular immune blocking therapy in order to prevent the more damage to the damaged renal intrinsic cells and the immune inflammatory reaction relapse in the area of immune complex deposition. That means inviting the patients come to our hospital for the immunosuppresive therapy according to the different condition of different patients,to avoid relapsing of the immune inflammatory reaction.
Third: having the regular kidney condition estimation of immune reaction for the kidney patients, that also means to figure out long-term immune reaction monitoring and diagnosis to ensure the accuracy of immune blocking therapy,
This kind of method of immune therapy is the characteristics of our hospital , that is a scientific and formal treatment method which can prevent the most kidney patients from relapsing ,in other hospital the doctors often ignore the measures and treatment thoughts of immune therapy . Therefore as the international hospital specialized in kidney disease ,Beijing Tongshantang Hospital of Traditional Chinese Medicine has accepted lots of foreign kidney patients and helped them obtain the satisfied treatment effect, if you want to know more detailed information about our special immune therapy please contact us through the following message:
E-mail: kidney-treatment@hotmail.com
Whatsapp / Viber / Wechat: +8618395615012
Kidney Treatment Group:
https://chat.whatsapp.com/GMILkmgvFS28fk7QS3PY61
Any questions? Fill the form below. You will surely get the free medical advice from experts within 24 hours.