How To Understand The Traditional Chinese Medicine
2018-08-28 09:43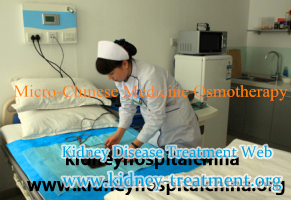 To most kidney patients the treatment is always western medicine,it can help them relieve the discomforts ,but after the treatment the kidney disease relapses again.Then more and more patients start accepting the Chinese herbal medicines and obtaining the satisfied treatment effect,and the following i will introduce the treatment method to you.
First of all, adapt the prescription according to kidney disease syndrome differentiation. Decocting the traditional Chinese medicines into 80 – 150ml, soaking in the medicine with a medical cloth pad, and steaming the soaked medicine pad in a steamer for 10 – 20 minutes. Then place it on the waist kidney area for application. Kidney compress is an external treatment for kidney disease.
Indications:
This method has a wide range of applications, including all internal organs diseases of the lumbar back, lumbosacral region and corresponding body cavities, such as lumbar sprain, lumbar muscle strain, intervertebral disc bulging, and intervertebral disc prolapse. Spinal canal stenosis, acute and chronicnephritis, acute and chronic pyelonephritis, acute and chronic Uremia, urinary calculus, Polycystic kidneydisease, hypertensive nephropathy, diabetic nephropathy, acute and chronic prostatitis. Obstructive nephropathy, hepatorenal syndrome, Nephrotic syndrome, urinary incontinence, urinary retention, drug-induced renal damage, rheumatoid arthritis renal damage, etc. All renal diseases can be treated with this therapy. For gynecological diseases such as dysmenorrhea, irregular menstruation, acute and chronic pelvic inflammatory disease, etc., applying heat and ironing can make the medicine go directly to the disease place.
action principle
The waist is the kidney's house. The traditional Chinese medicine concentrate for syndrome differentiation has the function of penetrating human beings with traditional Chinese medicine pharmacological ions and has the function of benign electrical stimulation of physiotherapy. The renal region is rich in blood vessels, and the projection position of the renal gate is in this region. The human arteries and veins are covered by fat from this human kidney. Therefore, effective components can be well absorbed and toxic substances can be eliminate. Eliminating the evil poison in the kidney and restoring the vitality of the kidney. Dredge local meridian qi, and harmonize qi and blood of viscera, thus playing a role in removing kidney toxin to clear kidney source, invigorating essence and qi to consolidate kidney essence, and conditioning viscera to restore kidney urine and absorb essence.
From the above comments about Traditional Chinese medicine if you have any questions about that please consult us through the following:
E-mail: kidney-treatment@hotmail.com
Any questions? Fill the form below. You will surely get the free medical advice from experts within 24 hours.