How To Avoid Side Effect Of Kidney-damaging Drugs To Patients
2018-11-18 09:54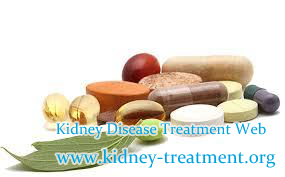 To many kidney patients they often take medicines everyday to deal with their kidney problems,but with the time goes by more and more side effects appear in their body,why does this phenomenon occur? As a kidney doctor i will share something useful for you as following,some of kidney-damaging drugs should be considered before taking them.
The first type is Antibiotics:
( 1 ) renal toxicity of antibiotics: Amphotericin B, Neomycin, Vanguard mycin II;
② Moderate nephrotoxic antibiotics: Aminoglycoside antibiotics, polymyxin, vancomycin, tetracyclin, sulfonamides;
③ Antibiotics with less nephrotoxicity: Penicillin G, Penicillin I, Penicillin II, Ampicillin, Carboxybenzylpenicillin, Vanguard mycin III, Vanguard mycin V, Vanguard mycin VI, Oxytetracycline, Rifampicin;
④ Antibiotics that do not cause or cause less renal damage: Erythromycin, chloramphenicol, doxycycline, lincomycin, o – chloropenicillin, chlorhexidine, avantgarde, ethambutol, etc.
The second type is Sulfonamides:
For example, compound sulfamethoxazole is easy to crystallize and cause obstructive nephropathy, hematuria, renal colic and even acute Renal failure, dehydration and elderly patients are more likely to occur.
Therefore, when taking this kind of medicine, you should drink more water and take sodium bicarbonate tablets to alkalize your urine in order to reduce the damage to your kidneys.
The third type is Diuretics;(that is beneficial to help patients reduce edema)
Mannitol dosage greater than 200 g / day is most likely to cause acute renal failure and is the most common diuretic in clinical nephrotoxicity. Diuretics such as hydrochlorothiazide and furosemide have potential nephrotoxicity. High – dose intermittent therapy or taking rifampicin again after drug withdrawal may also induce kidney diseases such as acute interstitial nephritis and acute renal tubular necrosis, all of which require extra care.
The fourth type is analgesic-antipyretic;(that can help patients relieve the discomforts)
Antipyretic analgesics include aspirin, diclofenac, acetaminophen, analgin, etc. Many cold medicines contain acetaminophen, and patients with kidney disease should be carefully screened when taking them.
After you have read these information about western medicines you must pay more attention to them when you have to take them for your kidney problems,but more natural treatment may help you avoid these side effects and if you are interested in it please contact us through the following message:
E-mail: kidney-treatment@hotmail.com
Any questions? Fill the form below. You will surely get the free medical advice from experts within 24 hours.