The High Creatinine Level in Chronic Kidney Disease Can Tell Us What
2015-01-06 17:03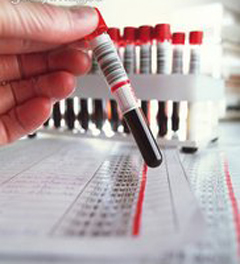 High creatinine level is one of the most conmmon symptoms of chronic kidney disease, so what can we know from the number of it ? This airticle will tell us something about the high creatinine level in chronic kidney disease, let us learn it together.
In the clinic, the creatinine will not rise at the beginning of the kidney damage, only after the kidney function has been damaged above 50%. That is because our kidneys have strong compensatory function, after one of them is damaged mildly, the other kidney also can deal with the normal work. So most of the symptoms will occurd in the advanced stage of kidney disease, then the kidneys have been damaged seriously.
What can the high creatinine level in chronic kidney disease can tell us ?
As we mentioned above the creatinine level will goes up after the kidney function down to 50%, so from the high creatinine level we can know that the kidneys are damaged seriously, so that demand the people to take actions immedietly to prevent the diseaes goes worse.
How to reduce the hihg creatinine level ?
1. Don't eat too much meat, meat in our body finally transforms into creatinine.
2. Reduce your vigorous physical excercise, becasue too much physical activities will make your muscle produce large amounts of creatinine.
3. Limit protein intake. Because our kidneys have functions to conserve nutrient substances like protein and when kidneys are damaged, renal burden will be increased if you ingest too much protein.
4. But the key point to to treat the kidney disease from its root, because the high creatinine level is caused by kidney disorder.
If you want to knew more informations about high creatinine level or need any help in treating Chronic Kidney Disease, you are welcome to contact us by email, we will reply you as soon as possible. Our email: kidney-treatment@hotmail.com
Any questions? Fill the form below. You will surely get the free medical advice from experts within 24 hours.