Advise to Treat Creatinine 3.52 and GFR 14% as well as Diets
2017-10-31 16:17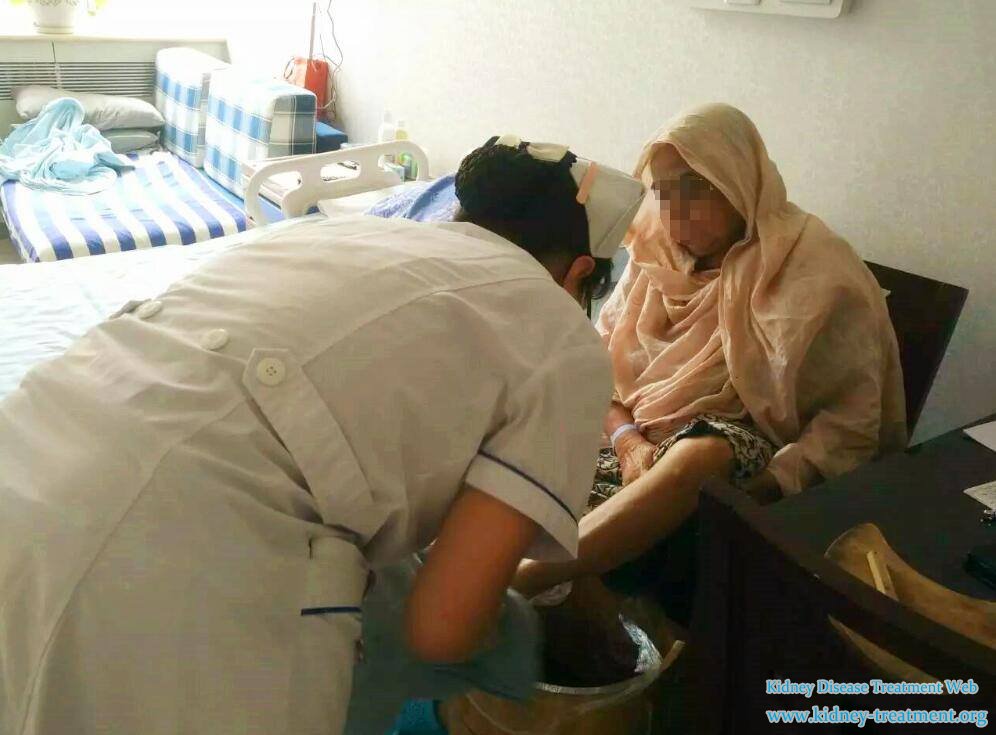 Guest 10-27 13:39:28
Patient of sugar and blood pressure, last year it was diagnosed that Creatinine level is at 2.86 and GFR was at 18%. From July 2016 to March 2017. But it has increased to the level of 3.52 now and GFR is at 14 %. Need your advise how to treat it. In diet milk, grapefruit, peanut, wheat flour, corn flour, should it be used or not?
kidney-expert 10-27 13:39:40
Treatments and diets depend on your illness conditions. We adopted Chinese Medicine and Western Medicine to treat the patients from the root causes, in which Chinese Medicine is used mainly. Our Characteristic treatments contain Oral Chinese Herbal Treatment, Micro-Chinese Medicine Osmotherapy, Toxin-Removing Therapy, Medicated Bath, Foot Bath, Cycle Therapy and so on. Each of these treatments can take a better effect on repairing diseased kidneys and improve kidney function.
Guest 10-27 13:40:17
You haven't tell me the diets. And I want to know more into Chinese medicine.
kidney-expert 10-27 13:41:07
Sorry. There is someone else waiting for my reply. Generally speaking, the patients with kidney problem should limit salt, fat, protein, phosphorus and potassium intakes. Also, having more vitamin is good for your healthy. Do you have any symptoms now? like foamy urine, swelling, fatigue, back pain, anemia, itching, etc?
Guest 10-27 13:42:32
Foamy urine, while sitting for more than half hour than swelling at feet.
Guest has delivered a file to you. Please click here to download .
kidney-expert 10-27 13:42:42
Got it. Can you give me your personally contact information? I will reply you as soon as possible by other ways.
Guest 10-27 13:44:17
OK. My number is. Please reply me SASP. I am very worried.
Any questions? Fill the form below. You will surely get the free medical advice from experts within 24 hours.