Diabetes Man Produce Damage To KIdneys And Other Organs
2018-09-08 09:16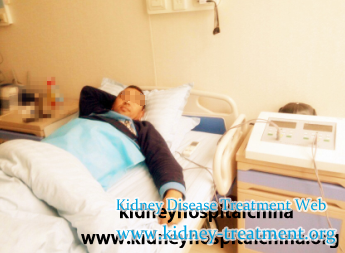 When the people live the high quality life and lack of regular exercise their blood sugar can increase and affect their daily life,the more important thing to them,the diabetes can be controlled if you take the anti-diabetic medicines and restrict your diet .
· The dangerous condition to diabetic patients is the complications of diabetes,that will affect the heart ,lung and other important organs,the common symptoms are the diabetic foot,blurry vision and constant bleeding after wound ,that is caused by the poor blood vessels function.The blood sugar will thicken the blood viscosity and affect the blood circulation speed and more blood composition will deposit in the blood vessel wall and the endovascular diameter is narrowed,that is the cause of cardiovascular and cerebrovascular disease.that is the more risk to their lives.But don't worry about that very seriously if you can pay more attention to your daily life habits.Nowadays with the development of medical technology the diabetes can be controlled well according the the prescription of doctors.After you control your blood sugar well your kidney function can be protected and avoid damage.As a kidney doctor i want to tell you how to avoid these damage to your health as following:
Diabetics need to keep their blood glucose level in an acceptable range and take all physician-prescribed medicines. In addition, the hemoglobin A1c should be kept below 6.5 percent and kidney function tests should be performed at least once a year. Studies have shown that certain high blood pressure medicines can protect the kidneys of people with diabetes, even if they have normal blood pressure.
According to the comments above you can keep your health in good condition and any questions about that please contact us through the following message:
E-mail: kidney-treatment@hotmail.com
Any questions? Fill the form below. You will surely get the free medical advice from experts within 24 hours.