Fish is Helpful for Reducing the Risk of Get Diabetes
2015-01-27 16:13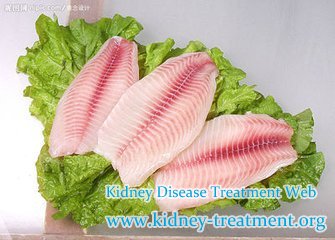 According to the report eat more fish is helpful for reducing the risks of get Diabetes. Salmon, herring, and sardines are among good sources of omega-3 fatty acids that may help to reduce the risk of diabetes.
Diabetes is becoming increasingly widespread throughout the world. In that previous studies posit that overweight is a significant risk factor, diet and other lifestyle factors may have potential as interventive approaches to reduce a person's risk of Type-2 diabetes. A research team found that men in the highest serum omega-3 fatty acid concentration quarter were at 33% lower risk of developing type 2 diabetes, as compared to those men in the lowest quarter. The study authors report that: "Serum long-chain omega-3 [fatty acid] concentration, an objective biomarker for fish intake, was associated with long-term lower risk of type 2 diabetes."
So as a patient with diabetes you should eat more fish, but if you are suffering kidney disease at the same time, you'd better choose some fresh-water fish which is lower in salt that is good for the controlling of your kidney disease.
No matter how, as a diabetic you should make a fit diet plan which can help you live better and longger. If you need any help in making diet plan, you can leave message to us, we will try our best to help you.
If you want to know more information about Diabetes or kidney disease, you can contact our online doctor directly, we are here waiting to help you.
Any questions? Fill the form below. You will surely get the free medical advice from experts within 24 hours.