Is There Any Other Way Out to Avoid Dialysis For My Dad
2018-02-02 11:08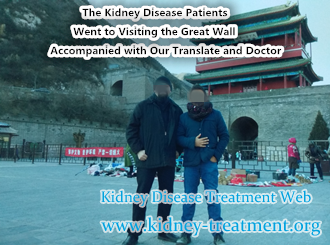 Patient: Hi, my dad is 74 years old with creatinine approx 7 and haemoglobin 5, with normal diabetes. Doctors are insisting on dialysis only. Is there any other way out to avoid dialysis?
Doctor: Nowadays, dialysis is not the only option for the kidney disease patients to alleviate the symptoms and to lower creatinine level. As a matter of fact, his creatinine level can be reduced with Chinese medicine therapies at some points. But, whether the patients can avoid dialysis radically is in term of their own physical situations. Except for the degree of kidney damage and complications, the response of Chinese medicines also influences the clinical effects. You know, his creatinine level is very high. Simply based on his creatinine level, he is in kidney failure stage. And the haemoglobin 5 shows he is in serious anemia, maybe blood transfusion is needed at this case. Here I still have some questions to ask. Does he have diabetes, high blood pressure, or other problems?
Patient: I suppose BP and diabetes Normal. Is this related to kidney problem?
Doctor: Of course. The high blood pressure is one of the leading causes of kidney failure as it is able to worse the kidney fast. He must control the blood pressure at about 120 / 80mmHg. What are the current medicines or treatment?
Patients: I don't know about the medicine details. But as of now he is suffering with swelling in the legs, cold and sleepless nights. Plus he is loosing hope. And we are clueless about to do and whom to consult
Doctor: Please do not worry. The kidney disease patients can get a great improvement via Chinese medicine therapies. According to the clinical records, some return to the normal life, and some keep the creatinine level is a low range. But what you should know is that the patients still need to insist the healthy diet and lifestyle to protect the kidneys from any possible injury.
For more information about diets, treatments or nursing to the kidney disease patients with high creatinine, please leave a message below or send the medical reports to us. We will try our best to help you.
E-mail: kidney-treatment@hotmail.com
Any questions? Fill the form below. You will surely get the free medical advice from experts within 24 hours.