The New Blood Purification of DFPP For Kidney Patients
2018-07-19 08:53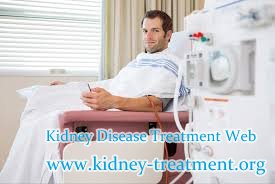 To many kidney patietnt who are on the stage of end stage of kidney disease,they want to find an effective treatment for their kidney disease.The double filtration plasmapheresis ( dfpp ) is a method of secondary separation of pathogenic plasma after primary separation.Then the plasma from which the pathogenic factors have been removed is transported back into the body together with the components of the blood, thus achieving a selective plasma separation therapy for the treatment of diseases.
DFPP is a new technology developed in membrane plasma separation technology. Compared with membrane plasma exchange method, this technology has the characteristics of high safety, wide application range, less loss of nutrients, less plasma usage, etc! At present, it has become an important treatment method in many clinical disciplines. For example, it has been widely used in blood system diseases, kidney diseases, and tissue diseases.
I indications:
1. intractable hyperlipidemia: It is suitable for hyperlipidemia patients who responseless to exercise, diet and drug therapy and even have side effects.
2, cardiovascular disease: Research shows that the increase of LDL and LP ( a ) can induce atherosclerosis, which is a serious risk factor in the occurrence and development of coronary heart disease. The elimination of blood fat can obviously reduce the incidence of cardiovascular events, which is helpful to the mental recovery of stroke patients.
3. kidney diseases: Lipid metabolism disorder is not only a common complication of kidney disease, but also may mediate kidney damage. it is also confirmed that it is involved in the occurrence and development of glomerulosclerosis. lipid clearance is applied to lipid metabolism disorders such as diabetic nephropathy and kidney transplantation.
4. acute pancreatitis with severe lipid metabolism disorder.
5. metabolic syndrome characterized by lipid metabolism disorder.
Therefore from the above message about kidney disease,we can know more about that DFPP ,but that is more important to accept the reasonable treatment to treat all kinds of kidney disease, at present only with western medicine is not enough to improve the condition,.more and more patients want to accept the systemic natural treatment in Beijing Tongshantang Hospital of Traditional Chinese Medicine ,if you have any questions please contact us through the following :
E-mail: kidney-treatment@hotmail.com
Kidney Treatment Group:
Any questions? Fill the form below. You will surely get the free medical advice from experts within 24 hours.