How to Increase Hemoglobin for Dialysis Patients
2014-02-13 07:44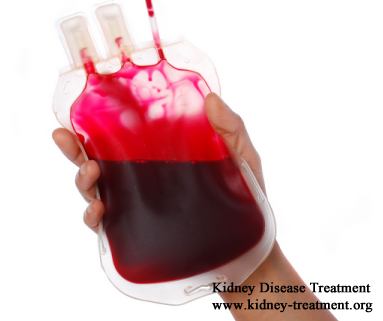 Hemoglobin is a kind of protein which is in the red blood cells, and the main work of hemoglobin is to transplant oxygens to all the parts of the body. Low hemoglobin is a common symptom for people with kidney disease and dialysis, and low hemoglobin will cause anemia and make make people get tired easily. So people are often recommended to increase their hemoglobin in blood, then how to increase hemoglobin for dialysis patients?
1. Increase iron supply
Iron is a main material which can help create hemoglobin, so people can increase iron supply in their daily diet or take some iron pills, all these can help increase the iron in blood and increase the hemoglobin level.
2. Recombinant human erythropoietin
Dialysis patients can increase their hemoglobin and improve their anemia through the use of recombinant human erythropoietin. This can help increase the hemoglobin level in blood.
3. Blood transfusion
Dialysis can also take blood transfusion to increase their hemoglobin in blood when they suffer from a severe anemia.
Above are the common treatment for low hemoglobin for dialysis patients, which can help them improve their anemia. However, for dialysis patients, the main cause of low hemoglobin level is the kidney damage, so they need to remedy the kidney disease and improve their kidney function. We recommend dialysis patients to use Immunotherapy to reach this goal, immunotherapy is a Chinese therapy which uses the traditional Chinese medicines and blood purification technics. Through a systemic treatment, the wastes and toxins can be excreted out through urine and the Chinese herbal medicines can help improve the kidney function. In this process, the anemia can also be improved fundamentally.
For dialysis patients, the improvement of increasing hemoglobin level is good for them, however, they should keep this in a suitable range. Because too much hemoglobin will also be harmful for them, so dialysis patients need to follow the advices of their doctors to increase their hemoglobin.
Any questions? Fill the form below. You will surely get the free medical advice from experts within 24 hours.