Treatment for High Blood Pressure and Itchy Problems in Dialysis
2014-02-25 05:36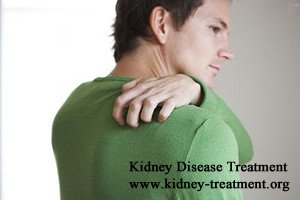 During the period of accepting Dialysis,many dialysis patients experience different problems like high blood pressure and itchy problems.How does high blood pressure and itchy problems occur?and what should we do for patients with dialysis?Follow our descriptions and find the answers.
Dialysis is a replacement therapy when kidney fails to work efficiently and effectively.Meanwhile dialysis is no use of slowing down the progression of kidney disease and protecting the renal functions.Some dialysis patients suffer from many serious symptoms such as headaches,nausea,vomiting,fluid overload,muscle cramping,itching and nervous movements.With those symptoms,patients have a lower-quality life.As we all know,kidney disease can't be cured.The only things we should do is to slowing down the progression of kidney disease and protecting the remaining renal functions.Let's learn the reasons for high blood pressure and itchy problems at first place.
High Blood Pressure
During dialysis,it is helpful to remove excess fluid out of the body.While if you don't urinate as much as you once did,fluid may build up in your system.Therefore the water to intake needs to follow doctor's direction.If you have too much water,high blood pressure is possibly to develop.
Itchy problems
Itchy problems are usually to attack many patients.But the reasons for itchy problems are not clear.Itchy problems are brought by:
Dry skin
Dry skin leads to the unclean skin thus leading to itchy feeling.
High phosphorus levels
High phosphorus levels relates to itching problems.Phosphorus combines with calcium to form phosphorus-calcium products.When these products deposit in the skin,itchy feeling develops.
Allergic reactions
High blood levels of Parathyroid Hormone (PTH)
In order to avoid high blood pressure and itchy feeling,Chinese therapies may help you to relieve your conditions.If you are interested in our therapies such as Hot Compress Therapy,Blood Pollution Therapy and so on,email to kidney-treatment@hotmail.com with patient's information and our experts give you a reply with specific guidance for free.
Any questions? Fill the form below. You will surely get the free medical advice from experts within 24 hours.