What Fruits are not Good for a Person Having Kidney Disease Stage 5
2014-05-01 07:58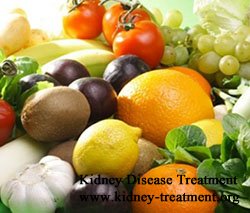 Although avoiding certain foods can feel restrictive, by following a proper diet recommended for people with CKD Stage 5, patients can protect their kidneys and avoid further renal impairment. In this article, let's look at this issue, 'What fruits are not good for a person having Kidney Disease Stage 5?'
Fruits that should be limited or avoided for Kidney Disease Stage 5 patients
- High in potassium
Bananas, cantaloupe, citrus fruits, dried fruits, grapes, kiwi, mango, papaya, peaches, and watermelon, etc.
- High in phosphorus
Apricot (dried), longan (dried), grape (raisins), banana (dried), jujube (dried), fig, date, avocado, coconut, European plum, kiwano (raw) and son on.
Kidney Disease Stage 5 patients should consult with their doctor and dietitian to get individualized direction on their dietary arrangement. If you would like to get free and professional suggestions from our kidney experts team, feel free to Email us at kidney-treatment@hotmail.com.
Moreover, other diet principles also include as below:
·Restricting intake of refined and processed foods high in salt and prepare foods with less salt ingredients;
·Maintaining a healthy weight by consuming adequate calories and taking proper exercises each day;
·Eating a diet that is low in saturated fat and cholesterol and moderate in total fats, especially if cholesterol is elevated or if patients have diabetes or heart disease.
·Vitamin D and iron tailored to individual requirements.
If you still have any question about managing your Kidney Disease Stage 5 or would like to learn more useful information, please leave a message in the below. We will reply you soon within 24 hours. Keep well!
Any questions? Fill the form below. You will surely get the free medical advice from experts within 24 hours.