What to Do with Minimal Change Disease (MCD)
2013-09-28 10:26
Patient: My son has Minimal Change Disease (MCD) and he was detected October 2012. Now he is 3 years old 8 months. He started his prednisone dose of 35mg after detection and continued his weaning dose till March 2013, but he caught colds subsequently and had his relapses during March, May and August this year. Again he caught a cold last week and has tested 1+ today morning. I do not know what to do???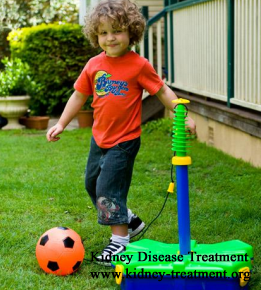 Doctor: Minimal Change Disease is a kidney problem that causes Nephrotic Syndrome easily. In many cases, patients suffer from MCD due to disorder of immune system or low immunity. Under such a condition, aside from protecting residual kidney functions and preventing further kidney damages, we also need to adjust their immune system and strengthen their immunity. Only in this way, can illness be tightly controlled. Prednisone and some other medications show obvious treatment effects in controlling these symptoms, but disappointedly, long-term taking of these medicines will impair patient's immunity and make them susceptible to various infections or illnesses.
As for your son, I am sorry to hear he suffered a lot. You mentioned he catches cold frequently, which make his illness relapses repeatedly, so I am wondering do you know what causes his Minimal Change Disease (MCD). Do you have his latest test report? If yes, you can send to kidney-treatment@hotmail.com. I will ask our nephrologists for help to analyze his illness condition and then give you some treatment suggestions. Hope this can help your son reduce sufferings and control illness effectively.
Besides, I suggest your son try some Chinese medicines. Although Chinese medicine does not work fast compared with western medicine, it causes no side effects and discomforts. What is more, some Chinese medicine can regulate immune system and increase immunity which is extremely beneficial and important for MCD patients. Therefore, please try Chinese medicine if his illness can not be controlled well with prednisone and other related drugs.
Any questions? Fill the form below. You will surely get the free medical advice from experts within 24 hours.