What are the Complications of Removal a Kidney Stone with Cysts on the Kidney
2015-02-13 17:19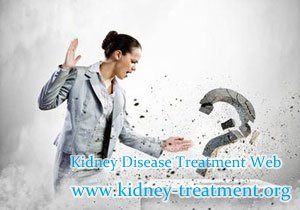 Usually, there is no any obvious complications of removal a kidney stone with a cyst, but as in any surgical procedure there are risks and potential complications. Then what are the complications of removal a kidney stone on the kidney ?
1. Bleeding: Blood loss during this procedure is typically minor and a transfusion is needed in less than 5% of patients.
2. Infection: All patients are treated with intravenous antibiotics, prior to starting surgery to decrease the chance of infection from occurring after surgery, but you may also get infection. Once you get it, you will feel fever, drainage from your incisions, urinary frequency/discomfort, pain or anything that you may be concerned about.
3. Tissue or Organ Injury: this rate is lower but it is also possible to injury the surrounding tissue and organs including bowel, vascular structures, spleen, liver, pancreas and gallbladder.
4. Hernia: Hernias at incision sites rarely occur since all keyhole incisions are closed carefully at the completion of your surgery
5. Conversion to Open Surgery: The surgical procedure may require conversion to the standard open operation if difficulty is encountered during the laparoscopic procedure. This could result in a larger than standard open incision and possibly a longer recuperation period.
6. Urine Leak: If the urinary collecting system of the kidney is injured or needs to be cut across in order to remove the kidney cyst, it is usually sutured closed. If urine leaks out of this hole, you may need to have an internal drainage tube (ureteral stent) to help seal the leakage. On rare occasion you may require additional surgery.
If you want to know more details or need any help in curing kidney disease, you are welcome to contact our online doctor directly or leave message to us, we will try our best to help you.
Any questions? Fill the form below. You will surely get the free medical advice from experts within 24 hours.