High Cholesterol and High Blood Pressure in IgA Nephropathy
2013-10-12 16:04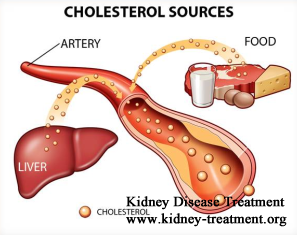 Patient: Just a little bit about myself: I have had IgA Nephropathy since age 12. I am now 33 and my kidney function is at 41%. I'm on high cholesterol and high blood pressure. What should I do?

Doctor: High cholesterol and high blood pressure are common complications of IgA Nephropathy. If left alone, they may accelerate the progression of IgAN developing to kidney failure. Therefore, effective treatments are needed urgently.
- Eat a healthy diet. Foods include fish, fruits, vegetables, beans, high-fiber grains, and healthy fats like fish oil and olive oil are health.
- Lose weight, if you need to. Losing just 2.3kg to 4.5 kg can help lower your cholesterol and blood pressure.
- Get regular exercise in your daily life. If you don't have severe complications, you had better get regular exercise. This can not only reduce your high cholesterol and blood pressure but also enhance your immunity so as to fight IgA Nephropathy better.
- Take some medications: Anti-hypertensive agents and anti-cholesterol medications usually have an obvious effect. Choose some correct medications with online doctors' guidance.
Finally, clearing immune complexes deposited in kidneys and rebuilding normal kidney structure is the radical treatment to treat IgA Nephropathy as well as easing symptoms.
Any kidney problems? Please consult our online doctor. The satisfaction of patient is as high as 93%.
Have a question regarding kidney disease? Get an answer from Medical Professional now!