Why Does Skin Get Darker on Dialysis Patient
2013-11-09 16:15
Question: My boyfriend is a dialysis patient. He started dialysis at 17 and now he is 35. My boyfriend is light skinned and I have noticed that certain areas are getting darker. Why is this?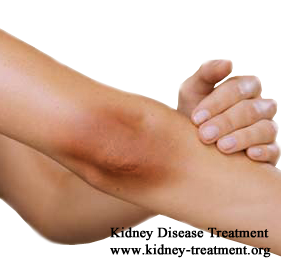 Answer: Dialysis is required when kidneys fail to discharge the wastes produced in the body, so for dialysis patients, their kidney function must have been impaired severely. Under such a condition, they are easily to suffer from pigmentary disorder which can cause dark skin or yellow skin directly. Pigmentary changes to the skin are very common for ESRD patients or dialysis patients and it is said about 25-70% of dialysis patients are affected to some degree. Also, the incidence of this problem increases with the duration of kidney disease.
Dark skin is just one of the skin problems among dialysis patients. In reality, aside from it, dialysis patients also run very high risk for itchy skin and dry skin. According to clinical data, more than a half of dialysis patients complain dry skin and about 25-70% of dialysis patients are reported to be experiencing severe itching in skin.
All these skin problems, including dark skin, appear as a consequence of impaired kidney function for dialysis patients, so if they want to get these symptoms remitted radically, they must repair kidney damages to improve kidney function. Only in this way, can they receive permanent treatment effects.
Any kidney problems? Please consult our online doctor. The satisfaction of patient is as high as 93%.
Have a question regarding kidney disease? Get an answer from Medical Professional now!