How to Prevent CKD Stage 4 from Getting Worse
2013-11-11 09:11
Patient: I am at stage 4 with Chronic Kidney Disease (CKD). How can I prevent it from getting worse? I am 35 years old female and I have lupus. Is there any link between my kidney problem and lupus?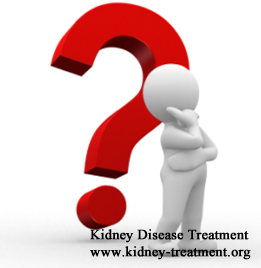 Doctor: If you want to prevent CKD stage 4 progressing, the following measures are needed:
1. Tight control of all the symptoms like high blood pressure, anemia and proteinuria. Although these abnormalities appear due to impaired kidney function, if not controlled well, they will, in turn, accelerate kidney problem. Therefore, bring all these symptoms under control is very important.
2. Find the real cause of your kidney problem and treat primary kidney disease effectively. You said you have lupus, so I'd like to ask how long you have suffered from lupus? Years of lupus can cause kidney damages directly, so if your kidney disease is caused by lupus, please treat lupus actively. I am sure this will help you stop CKD stage 4 from getting worse.
3. A well-planned diet is also necessary to receive better effects in treating CKD stage 4. Improper diet will increase kidney burden and cause further kidney damages, which will lead to the rapid progression of illness. Therefore, please find out what foods you can eat and can not eat. And then follow on your dietary principles strictly.
4. You can use some Chinese medicine to protect your residual kidney tissues. Kidney function keeps decreasing when more and more kidney intrinsic cells are injured, so effective protection of residual kidney function means a lot for patients to stop CKD stage 4 from becoming worse.
In a word, to stop CKD stage 4 from progressing, we must try every means to prevent every factor that may do harm for the kidney. The above are the several aspects we need to pay attention to, if there is anything unclear or you have further questions, please leave message to kidney-treatment@hotmail.com. You will surely get the free advice from our nephrologists within 48 hours.
Any kidney problems? Please consult our online doctor. The satisfaction of patient is as high as 93%.
Have a question regarding kidney disease? Get an answer from Medical Professional now!