Does She Have Other Options to Kidney Disease Except Dialysis
2017-08-09 09:53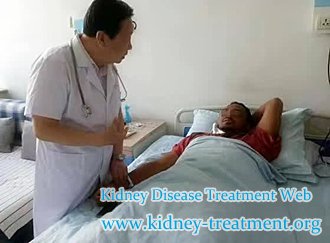 Indian Visitor 08-06 20:34:02
My mom has been told she is in stage 4 kidney disease. She had said she will never go on dialysis. Does she have other options?
kidney-expert 08-06 20:34:14
Does she have diabetes, high blood pressure, or other problem?
Indian Visitor 08-06 20:34:47
She has both diabetes and high blood pressure
kidney-expert 08-06 20:35:51
Does she has any symptoms? swelling, fatigue, back pain, anemia, itching, etc.
Indian Visitor 08-06 20:37:24
Swelling and fatigue not sure what else.
kidney-expert 08-06 20:37:40
Ok, don't worry, I will help you.
kidney-expert 08-06 20:38:01
Your mother should better to control the blood sugar and pressure as well as having the well-planned diet and healthy lifestyle so as to reduce the injury of the renal cells and tissues. Also, your mother can take Toxin-Removing Therapy to clean up all deposited toxins and excess water. Also, Micro-Chinese Medicine Osmotherapy, Hot Compress Therapy, Moxibustion Therapy and other Chinese medicines can repair the damaged kidney and increase the renal function. But which treatment is better for your mother depends on your mother's illness conditions. If possible, please send the medical reports of your mother to me. I will analyze her physical situation and offer you more information about diet and treatments to you.
Indian Visitor 08-06 20:38:28
Thank you.
Any questions? Fill the form below. You will surely get the free medical advice from experts within 24 hours.