Why Creatinine Level Increased with Regular Medicine and Diet Control
2017-09-07 11:26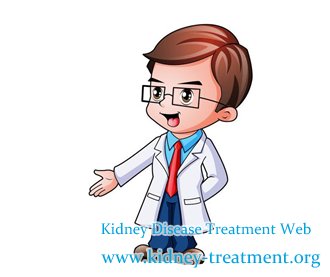 kidney-expert 08-31 16:24:17
Hi, I'm a true online doctor, not a robot. Feel free to type your question and get free help. No consultation fee!
American Visitor 08-31 16:28:30
Creatinine level was 4.3. So consulted nephrologist. He prescribed keto gold capsules in addition to other medicines. After one month got my creatinine level checked. It is 5.3. Why is it increased inspite of taking regular medicine and also diet control. I am very much worried.
kidney-expert 08-31 16:28:41
The medicine is used to help you alleviate the symptoms only. They do not take effects on your diseased kidney. Also, your kidney damaged can not be stopped with these medicines.
kidney-expert 08-31 16:28:52
What I must tell you is that diet control is used to maintain your illness conditions by reducing the kidney damage from the diet. It do not influence other risk factors and repair the kidney.
kidney-expert 08-31 16:28:56
Do you have any illness history such as hypertension, diabetes or infection?
American Visitor 08-31 16:29:48
Hypertension.
kidney-expert 08-31 16:29:56
Do you make your blood pressure under the normal range? The high blood pressure will injure the blood vessels throughout the whole body as well as kidneys.
American Visitor 08-31 16:30:20
My blood pressure is a little high. I can not lower it any more.
kidney-expert 08-31 16:30:52
I see. For you case, if you do not accept an effective treatment in time, you will need to take dialysis in the near future. But what treatment is better for you depends on your illness conditions. If you do mind, please send your medical reports to me, and I and our renal professors will analyze it so as to offer more correct information about diets and treatments to you.
kidney-expert 08-31 16:31:15
OK, I will send it to you later. Thank you in advance.
Any questions? Fill the form below. You will surely get the free medical advice from experts within 24 hours.