Is There Any Other Way Beside Dialysis to Recover My Kidney
2017-10-09 11:12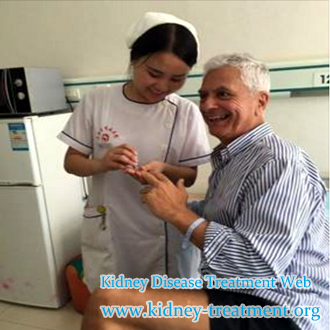 Patient: I don't want to be on dialysis forever. I want to stop my dialysis. Is there other way beside dialysis, that my kidney will be recovered and my creatinine become normal. Thank you for your response.
Doctor: first of all, you need to make it clear that why do you need dialysis, it is because that your kidney is no longer to work well. then you need a treatment to recover kidney function and you do not need dialysis any more
Patient: What kind of treatment name?
Doctor: Have you every heard of Chinese medicine treatment?
Patient: I heard Chinese medicine treatment, but don't understand it well. And I am from Philippines. I don't know if there is some kind of Chinese medicine treatment here in our country.
Doctor: ok I see. There are many Philippines coming to China for treatment because they didn't receive the effective treatments in Philippine. I hope that I will come to your Philippines in one day. But, your illness condition may be developed into a very severe condition and it would be hard for you to get rid of dialysis. And you have a excellent effect if the illness condition is at earlier stage. Most of patients who have dialysis for half a year here want to get rid of dialysis and it takes them a lot time and energy and money to deal with it.
Patient: How much does it cost?
Doctor: since each patient has different illness condition, we can not tell you the answer exactly.
Patient: can I recover to the normal with Chinese medicine?
Doctor: I am sorry. But I must tell you that once the kidney is damaged, there is not way we can do to make it turn back to the normal as we can not save the necrotic kidney cells. What we can do for you is to help you live a steady and high quality life.
Patient: OK. I will discuss it with my family.
Any questions? Fill the form below. You will surely get the free medical advice from experts within 24 hours.